09 Dec

Expansive Rear Courtyard and Polished Entry Shape this Lavish Texas Home




There are times when a home is more about functionality rather than aesthetics and frugality takes precedence over eye-catching architecture. Then there are occasions when architects are allowed to express themselves in much more fluid and fluent fashion – even if it is still limited by the choice of style. It is the latter that one finds at the beautiful and luxurious Lakeway Residence in Hill County of Texas. The expansive and contemporary house was created to combine the interior and the exterior in a flowing, seamless manner even as the glazed windows and floor-to-ceiling glass doors kept out searing Texas heat and prying eyes!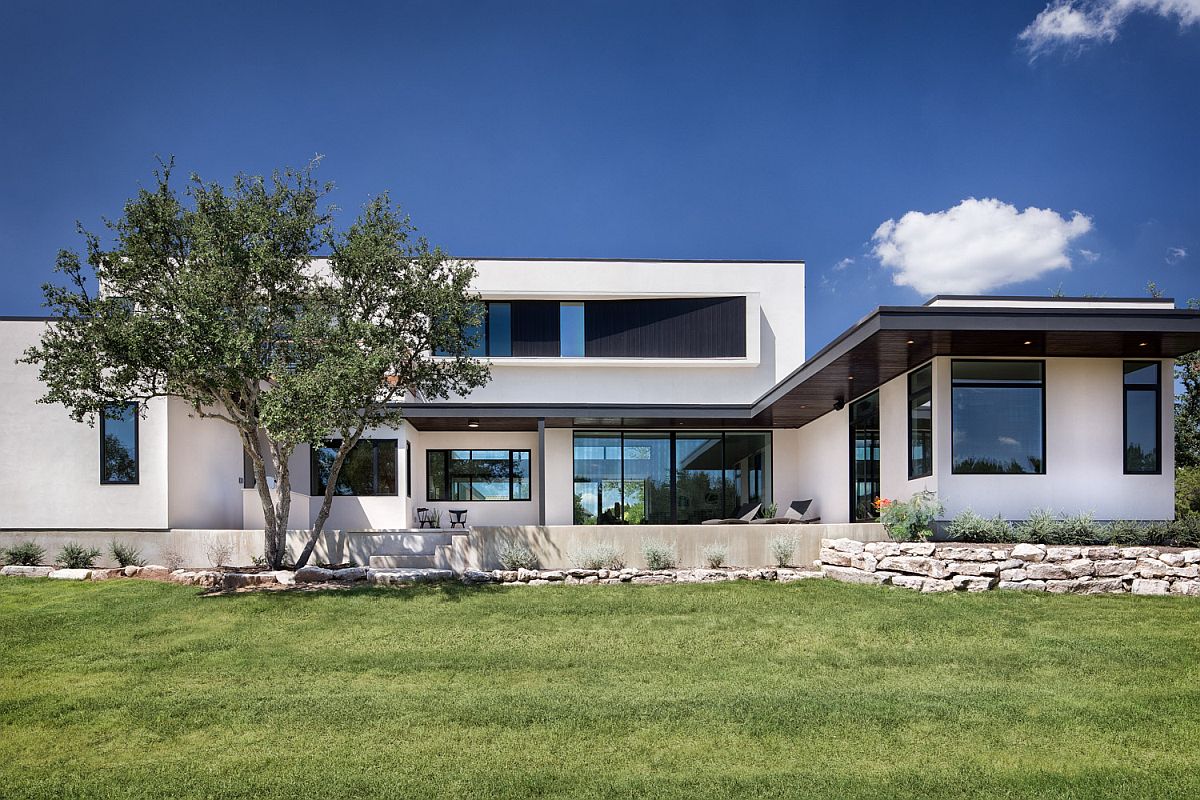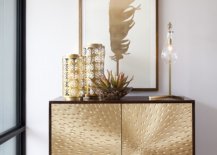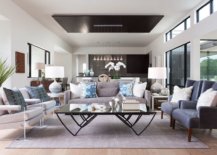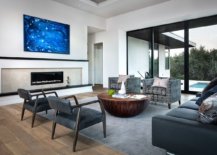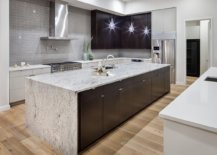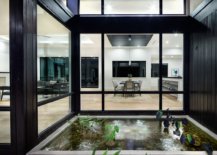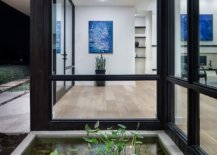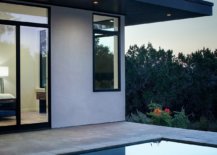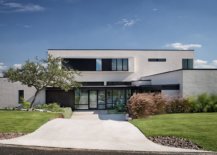 Designed by Clark Richardson Architects, the street façade of the home is draped in white with a series of glass walls and a framed entry offering visual contrast. Greenery welcomes you here as the lovely entryway gives you a glimpse of what the rear courtyard holds in a more expansive manner. The open plan living area is drape din neutral hues with white shaping much of the backdrop. Cleverly placed blue accents throughout the house enliven each room with the large modern kitchen and a spacious dining area completing the public spaces.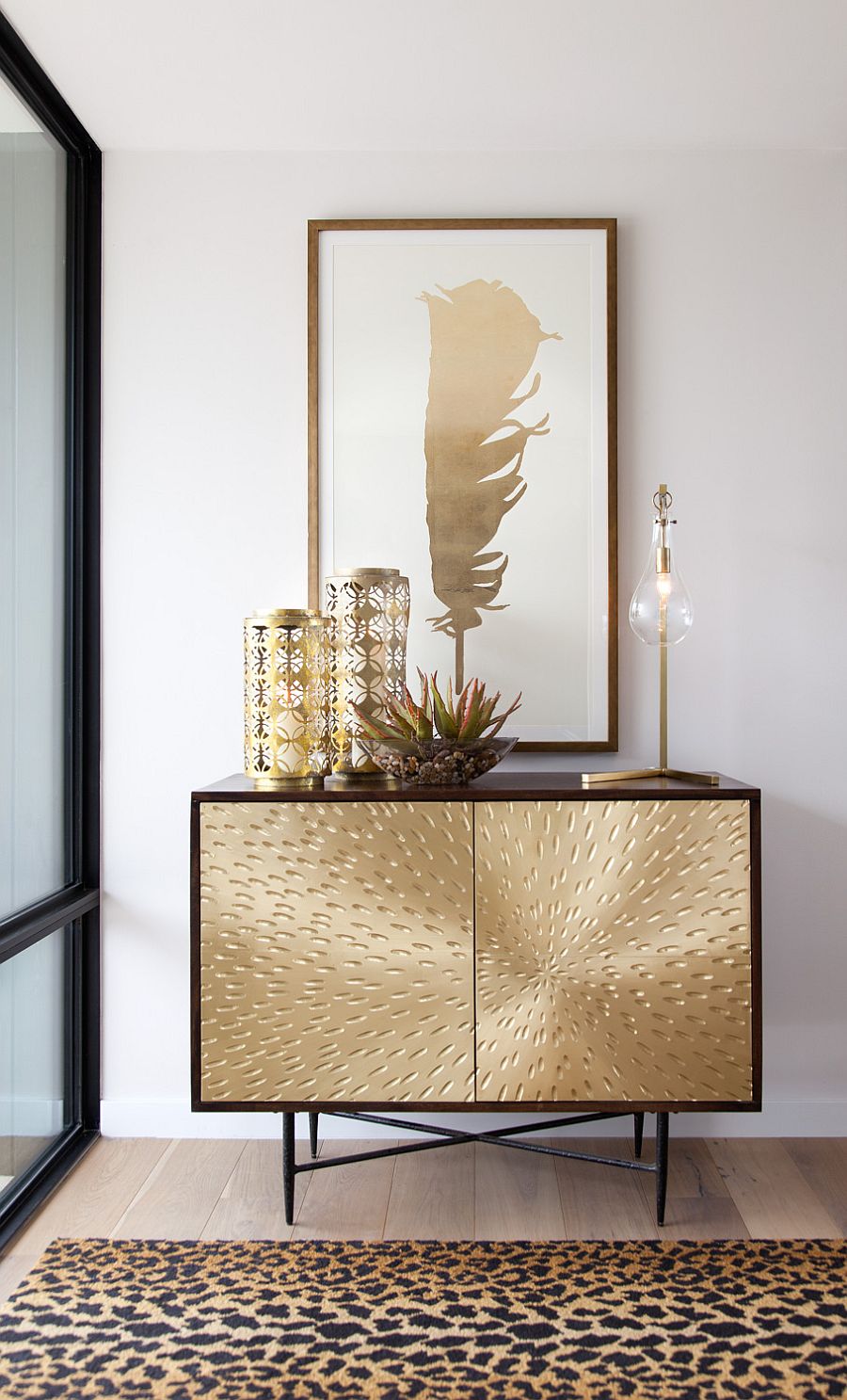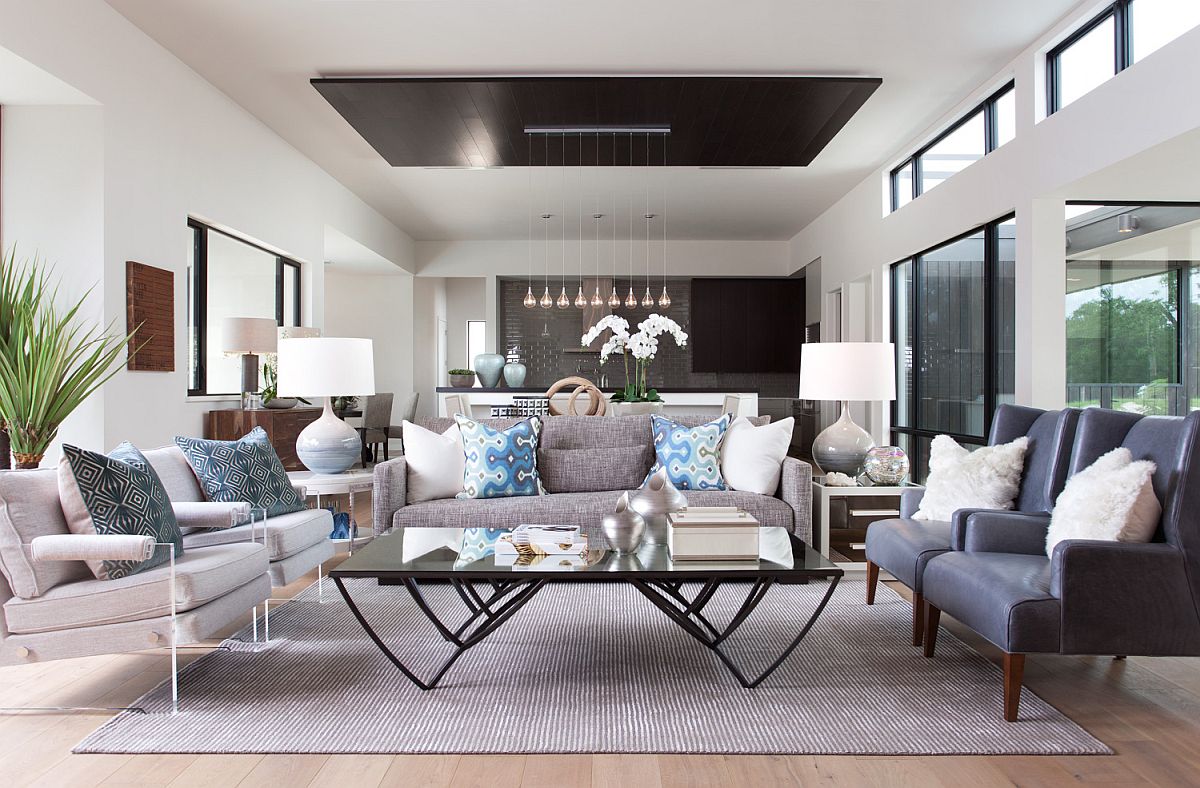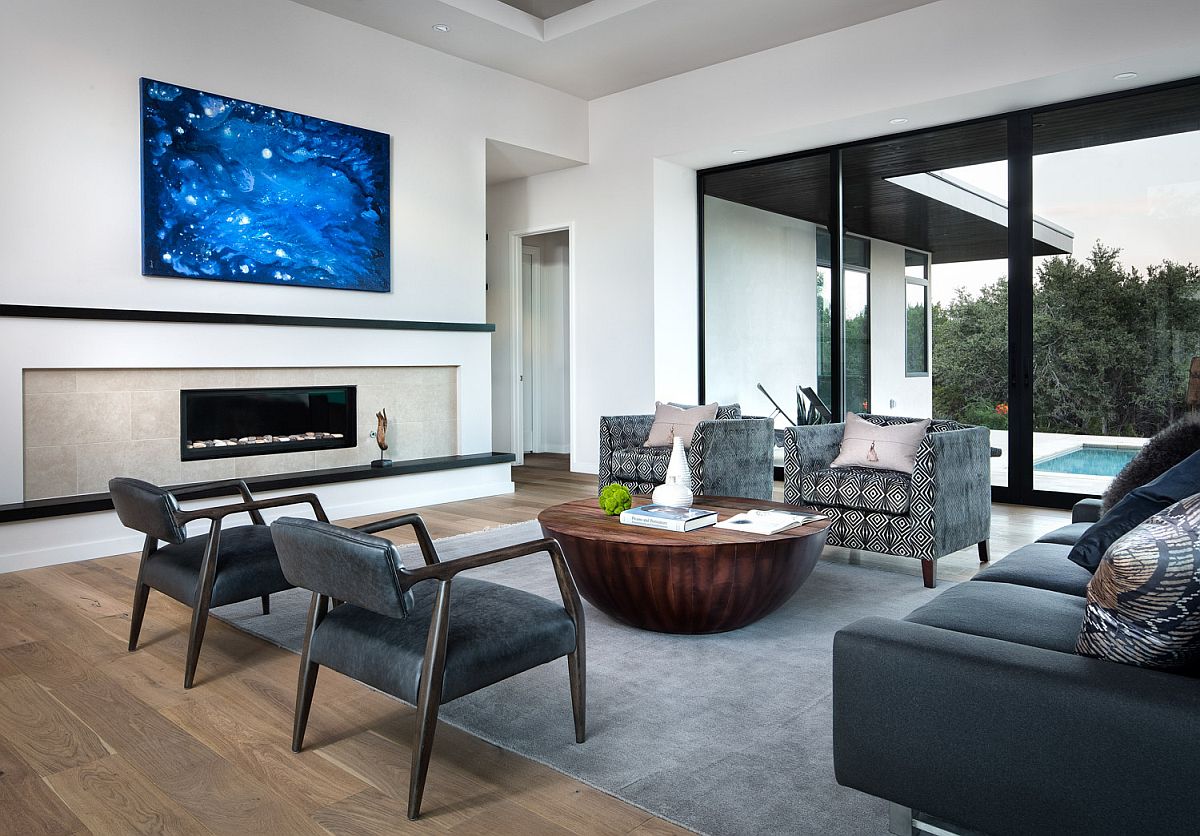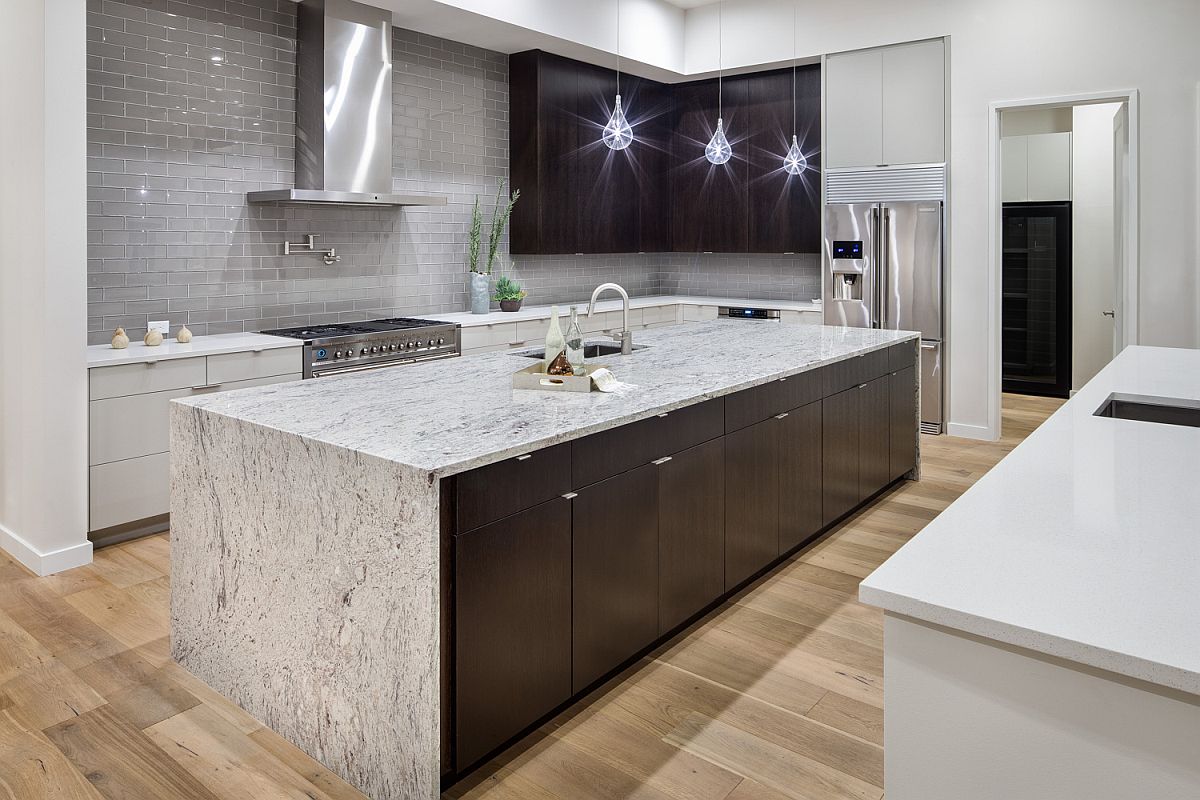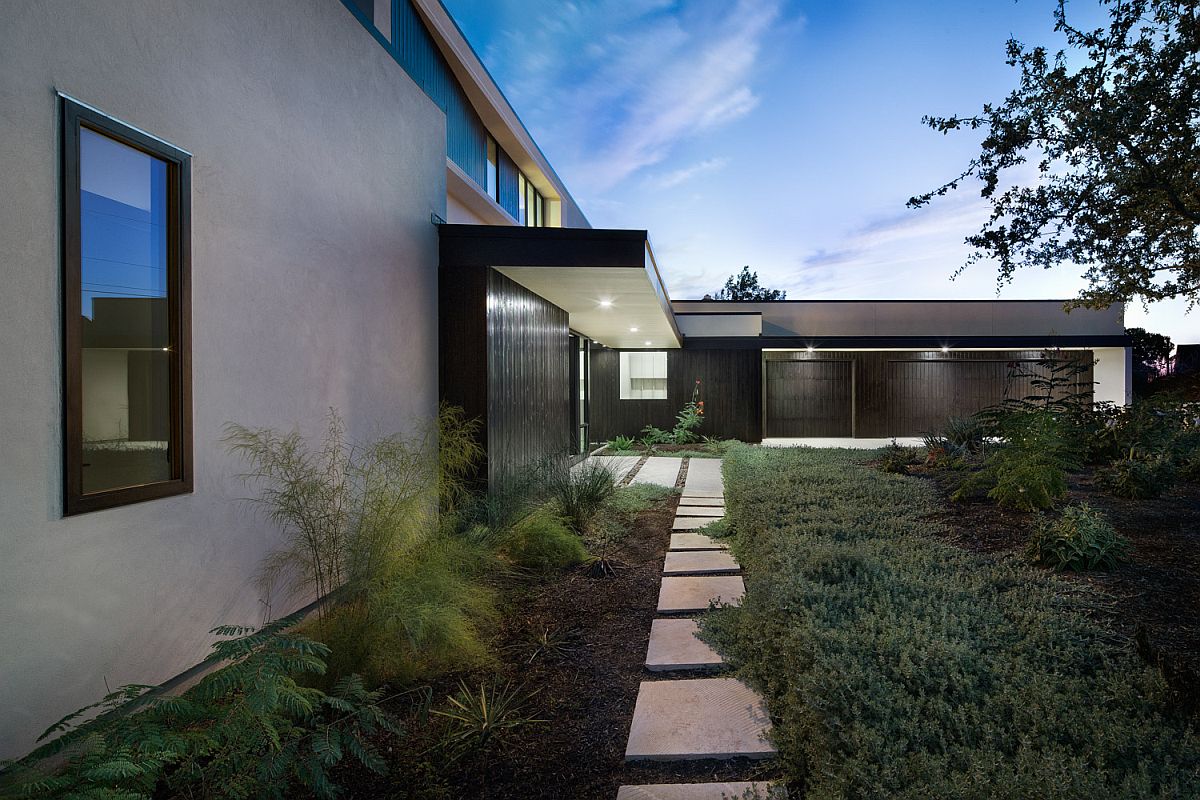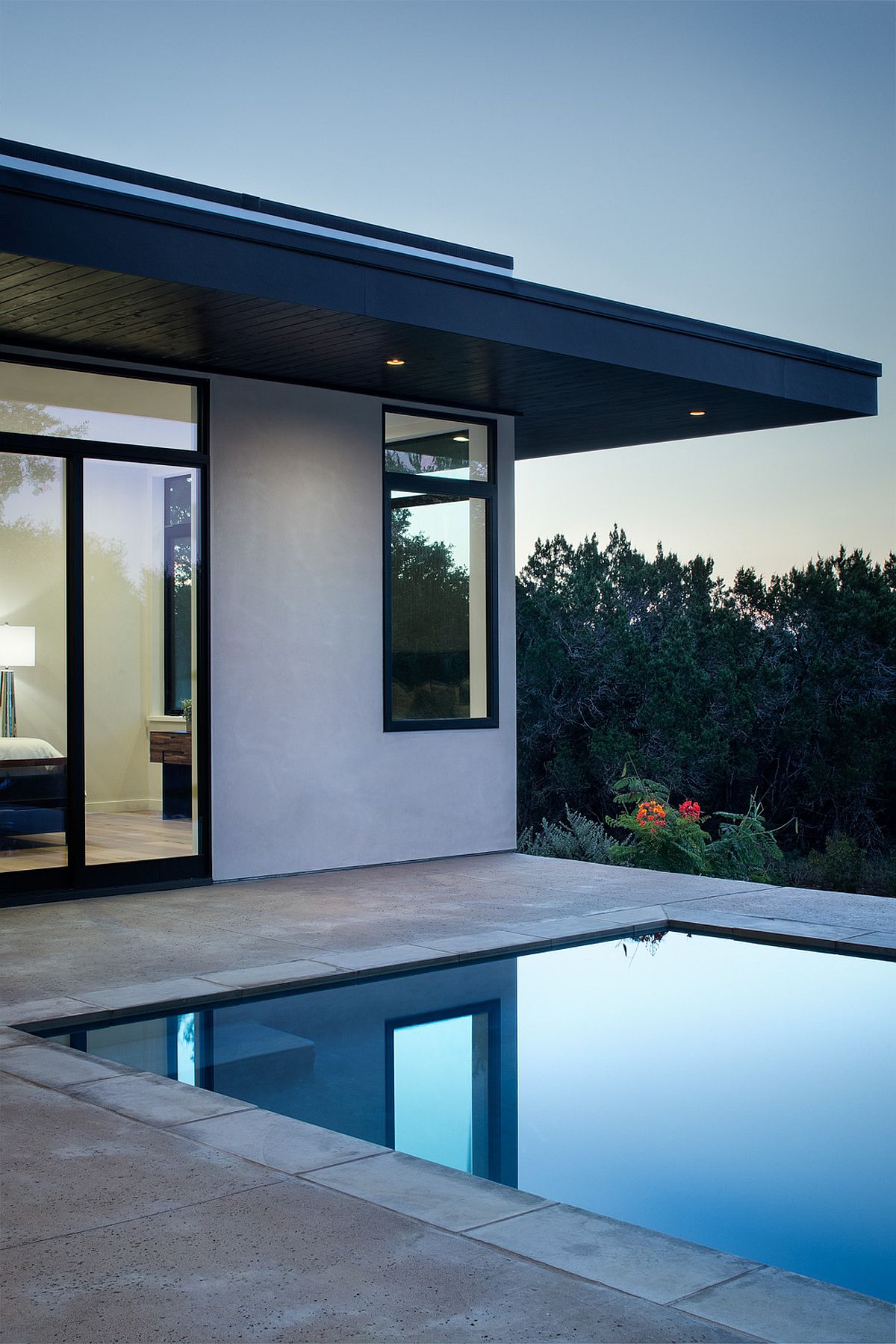 It is the entry water feature that mesmerizes guests at this home and also manages to become a part of the interior thanks to the extensive use of glass walls. A master suite with access to the pool area, additional bedrooms, bathrooms and ingenious lighting along with passive cooling techniques put the final touches on this extravagant Texas home. [Photography: Paul Finkel / Piston Design]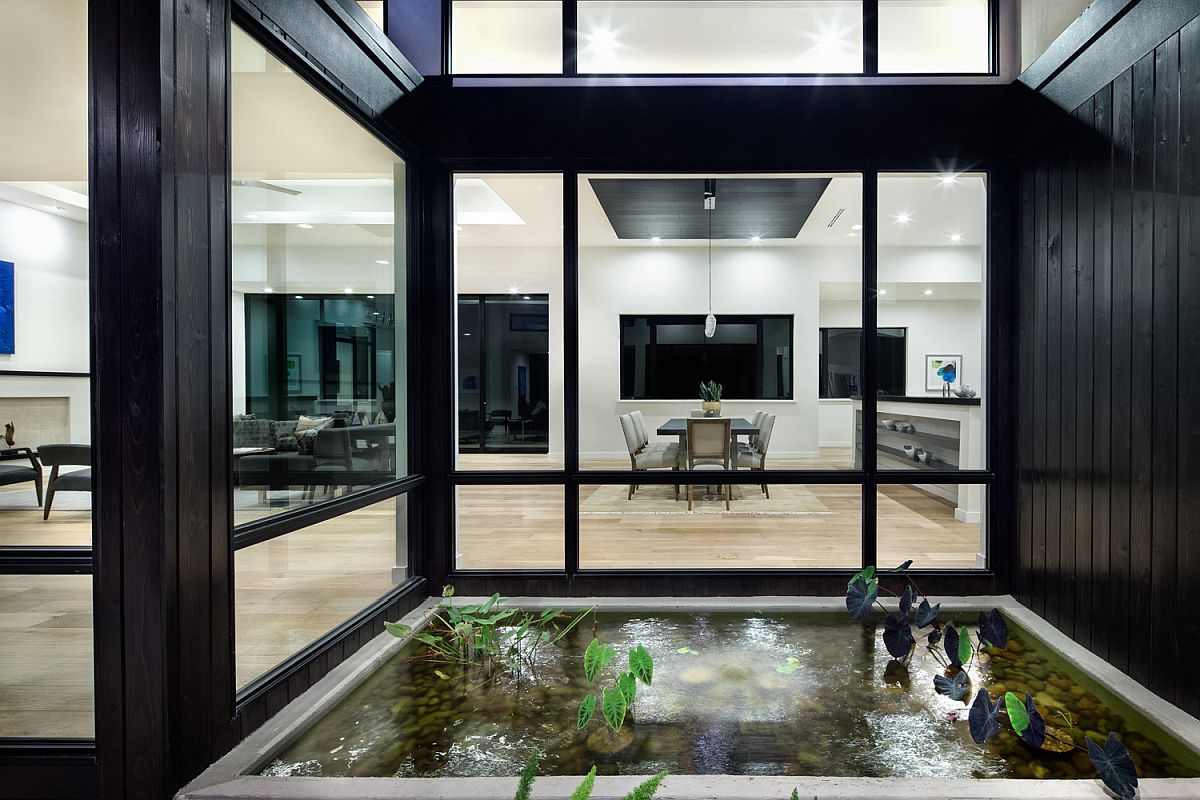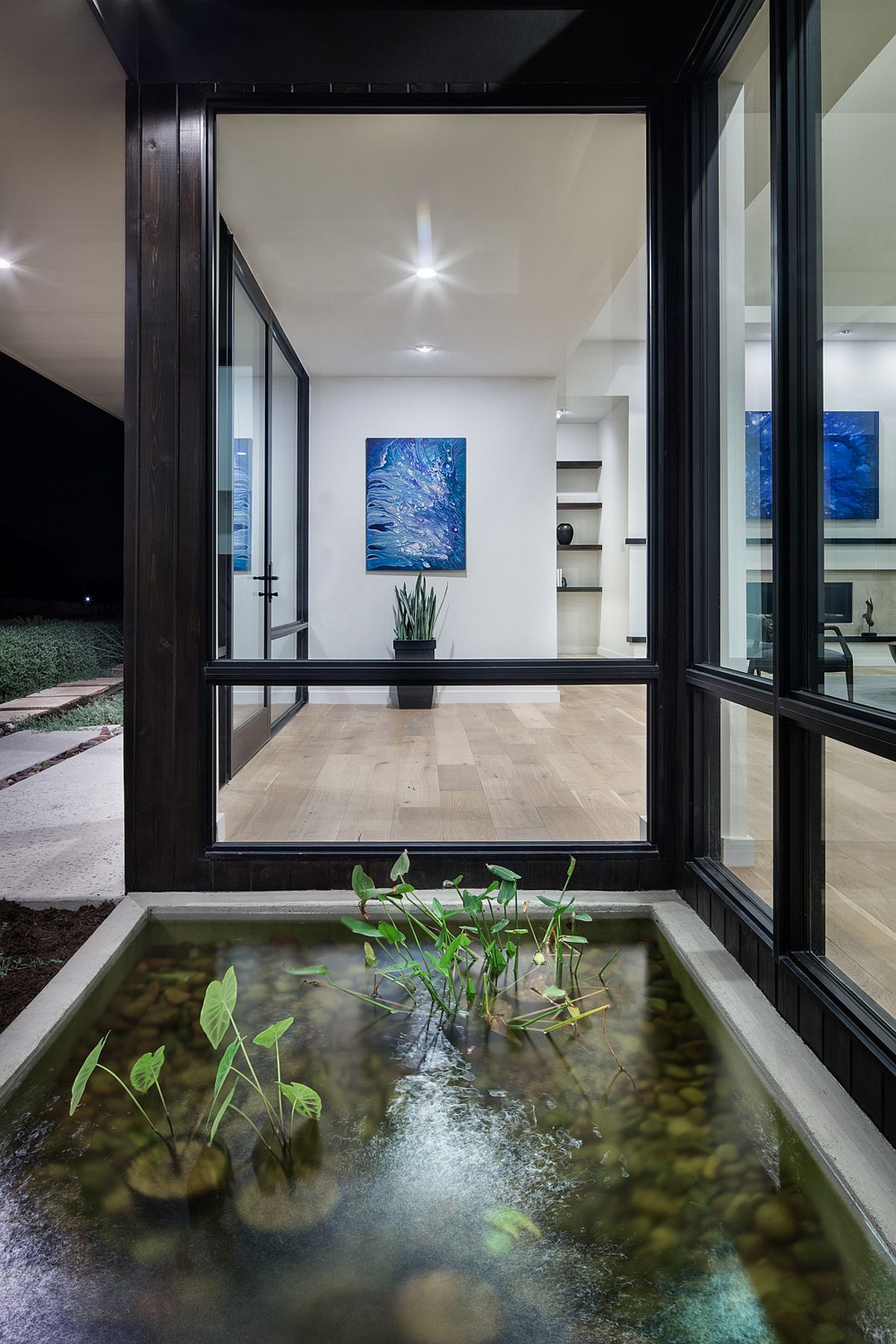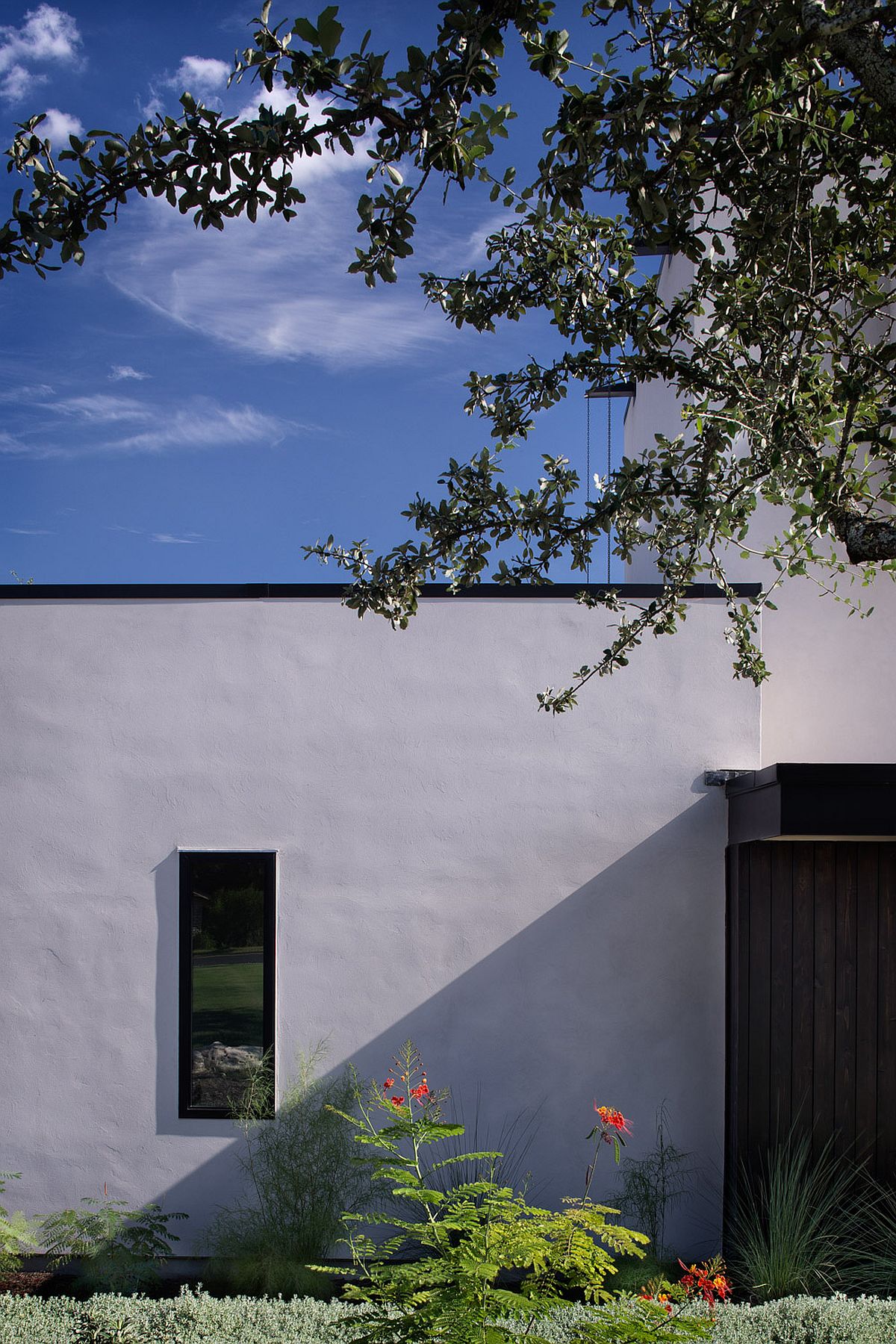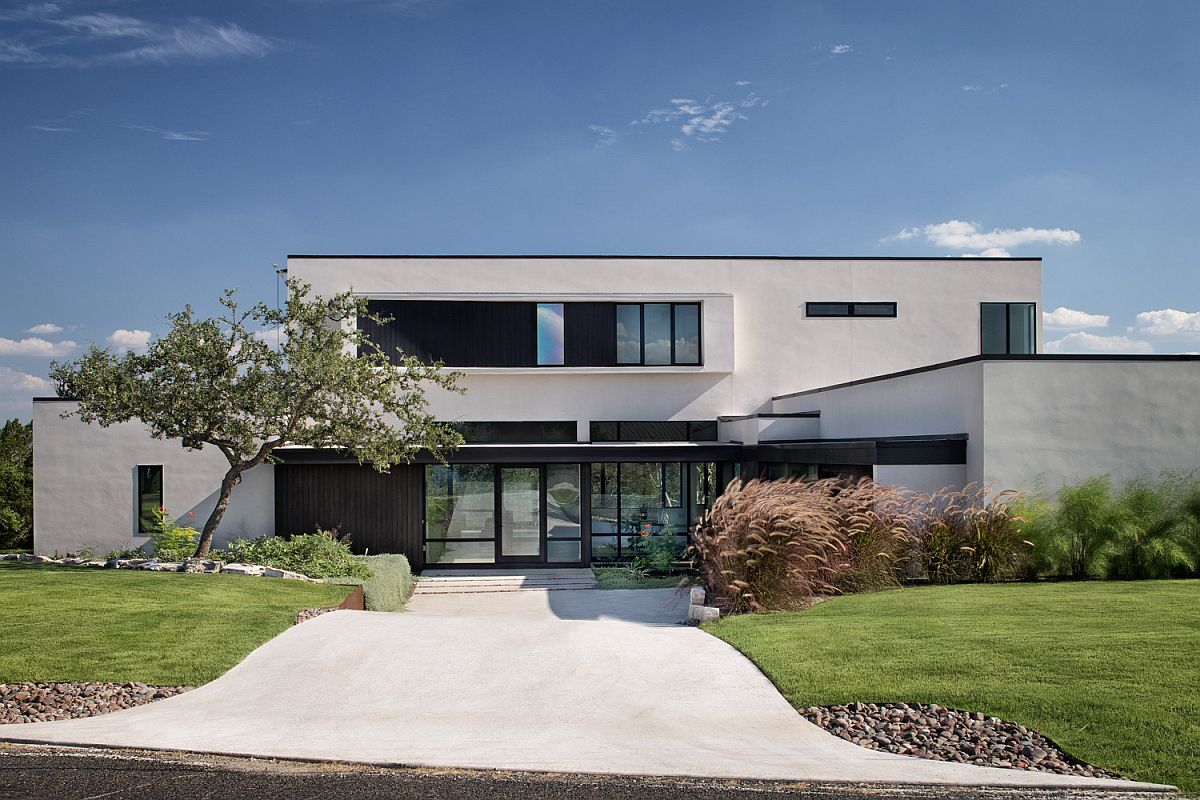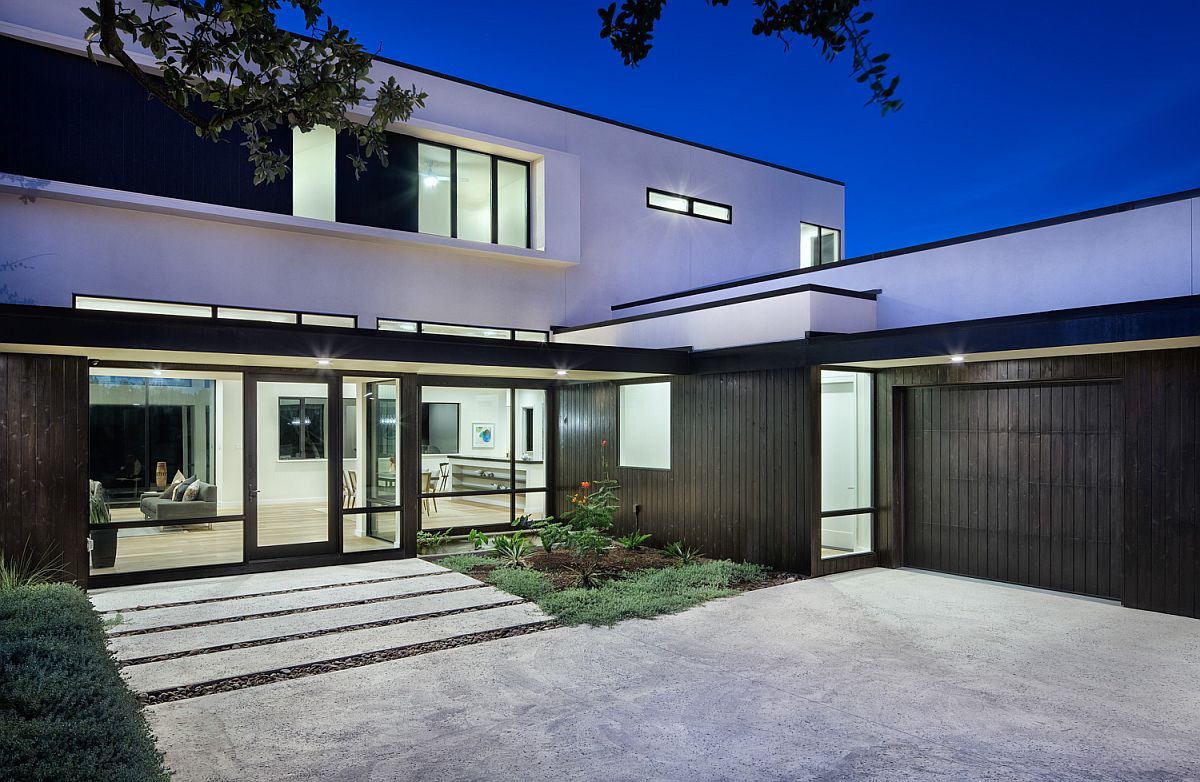 You're reading Expansive Rear Courtyard and Polished Entry Shape this Lavish Texas Home, originally posted on Decoist. If you enjoyed this post, be sure to follow Decoist on Twitter, Facebook and Pinterest.