01 Dec

Adaptable Multi-Level Home with Eco-Friendly Design Houses Large Family of 9




Every home has its own unique set of demand. And each home is designed in a special way to overcome the specific challenges of the lot it sits in while accommodating the needs of the homeowners. Designed by Charged Voids, Residence 568 in India has been crafted to house 9 members of a large, multi-generational family. The house is nestled in an area that is busy with a school just outside and this meant the designers had to bring the outdoors inside even as they provided complete privacy. This has been done using a central atrium and courtyard that becomes the heart and soul of the expansive residence.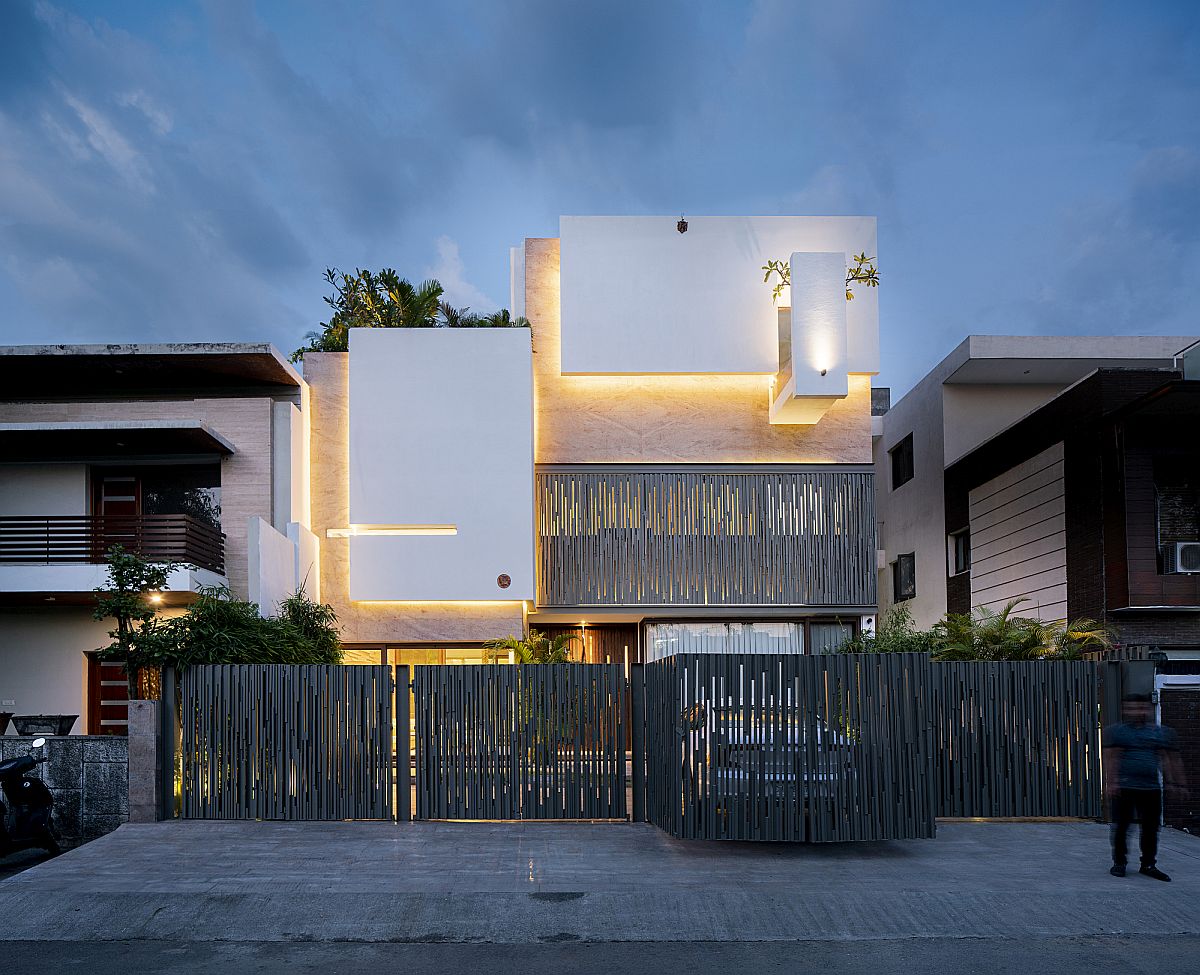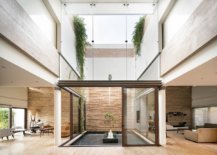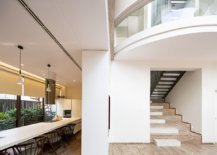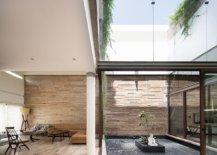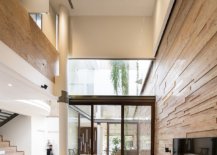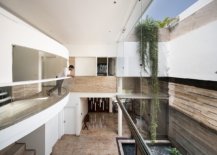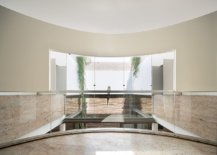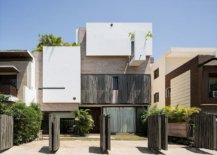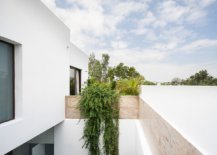 The glass courtyard does much more than just bring in natural light with its design creating smart circulation of air and also delineating spaces with ease. It is the ground floor that holds the public area with the first floor containing the two master bedrooms for adults and the second level holding children's bedrooms. An interesting addition in here is the space designed for domestic help on the second level that has a separate access from the rear yard using a spiral staircase.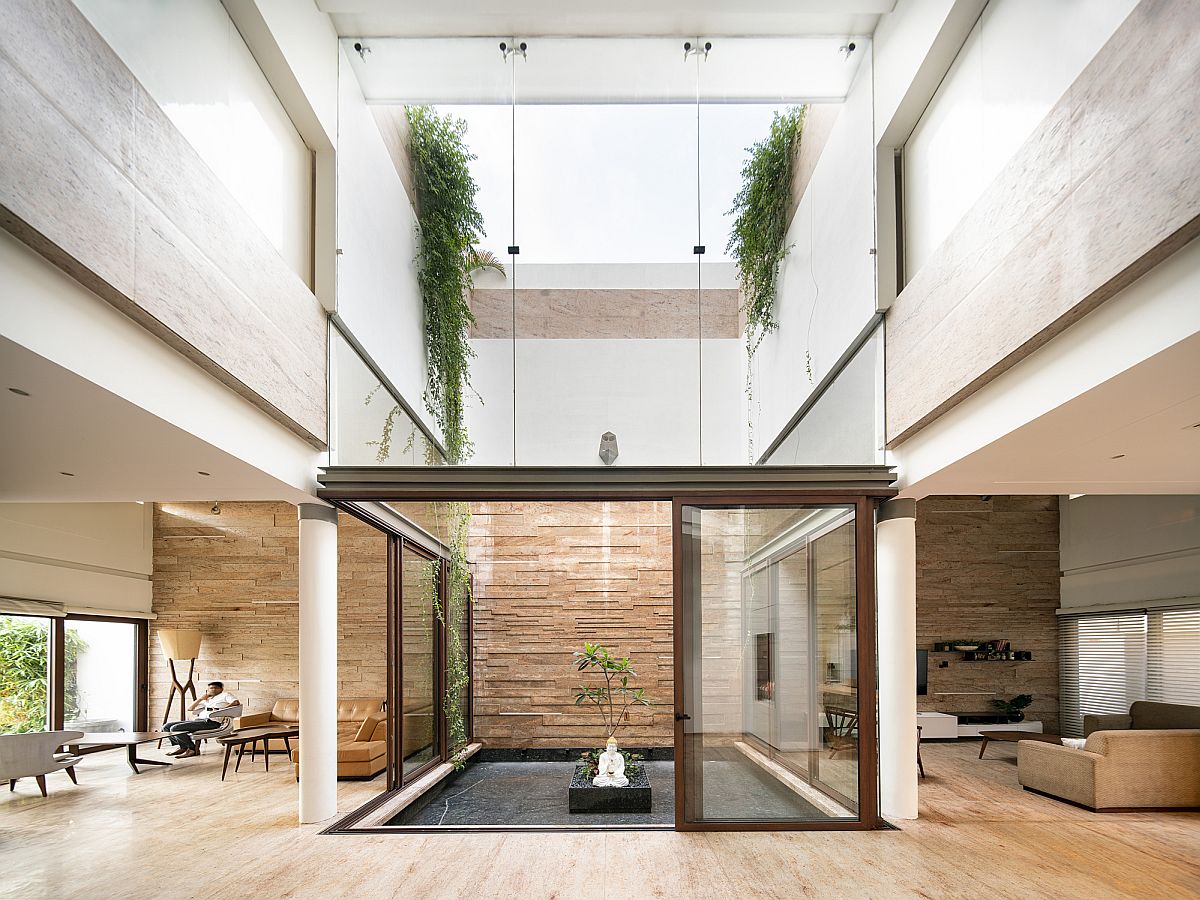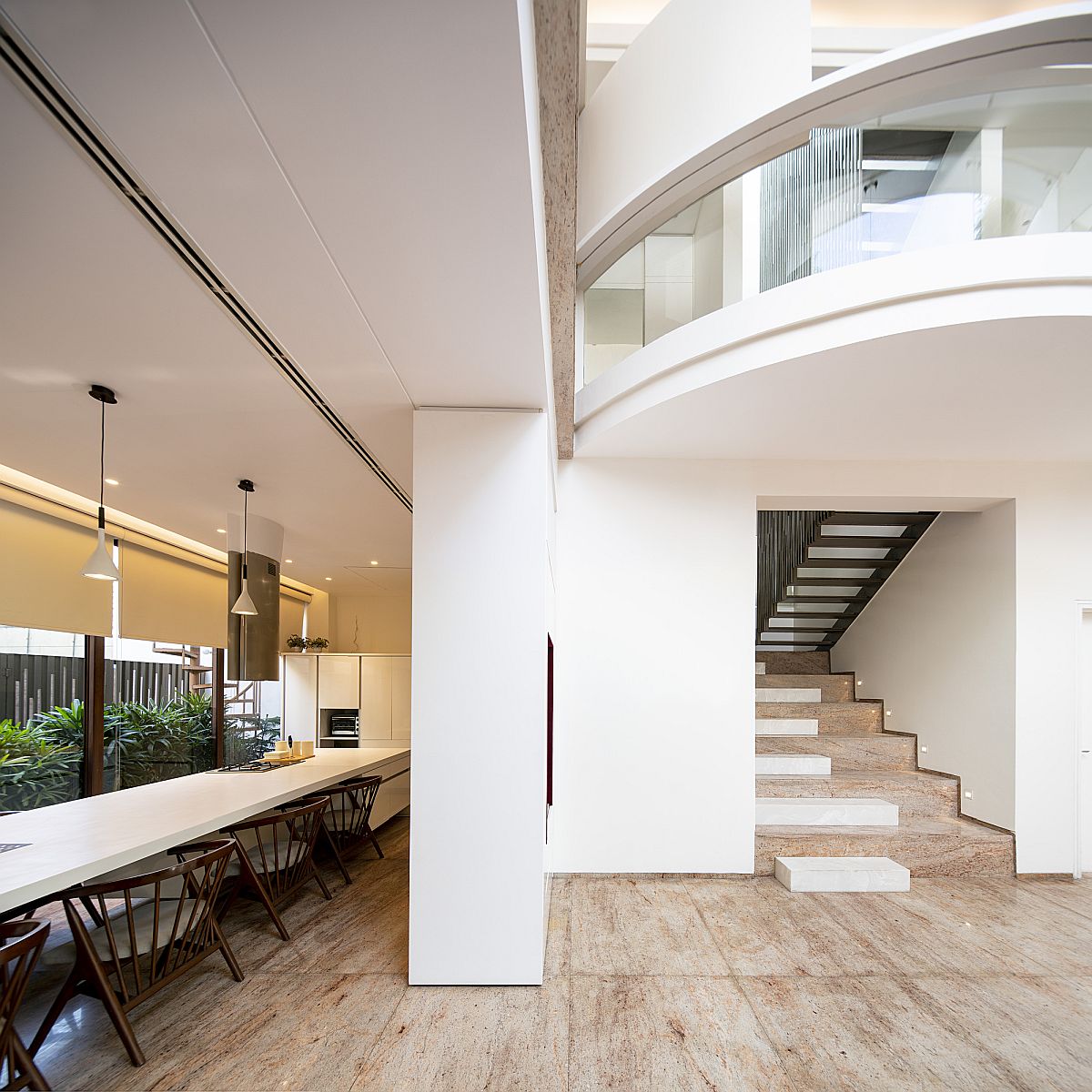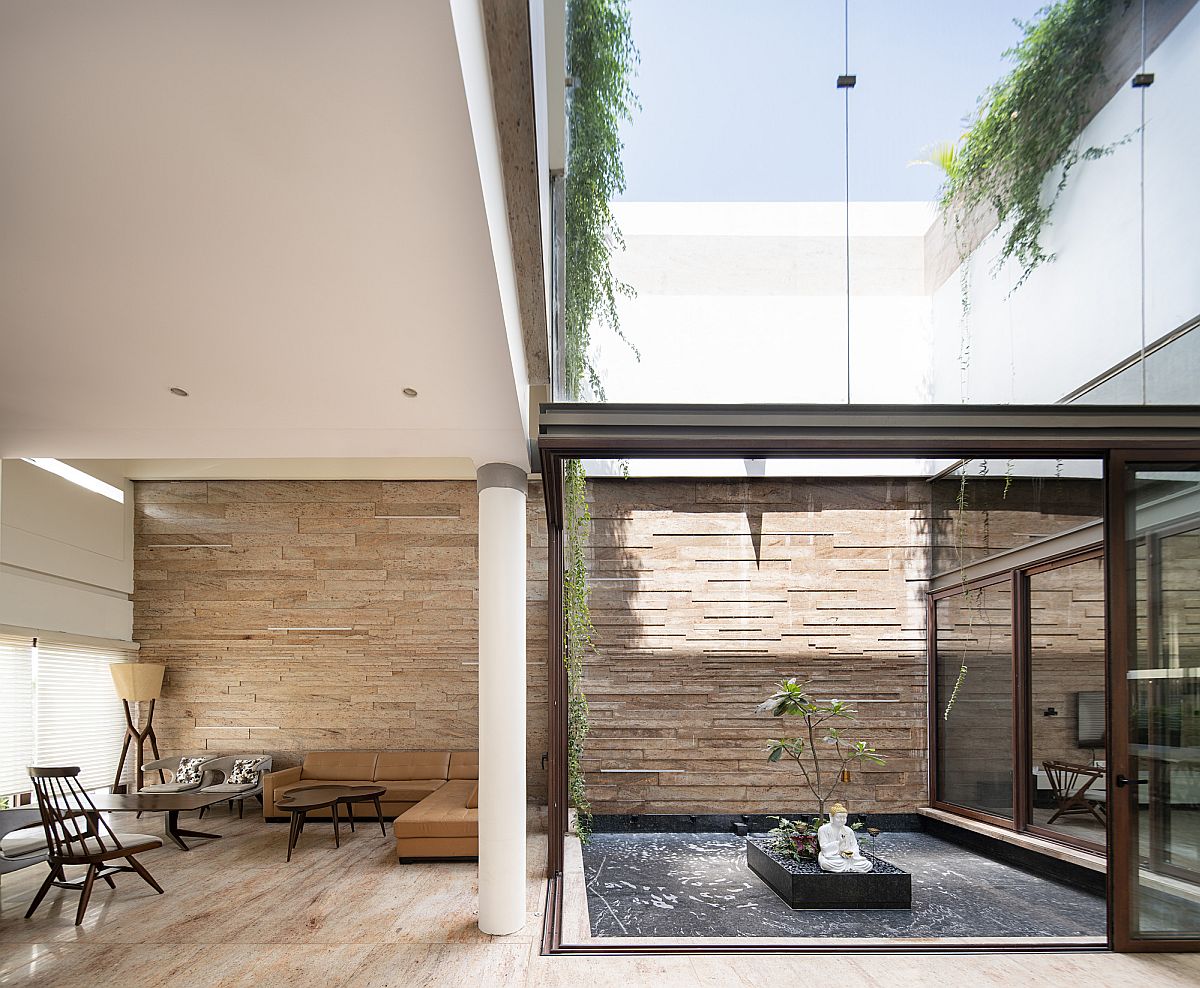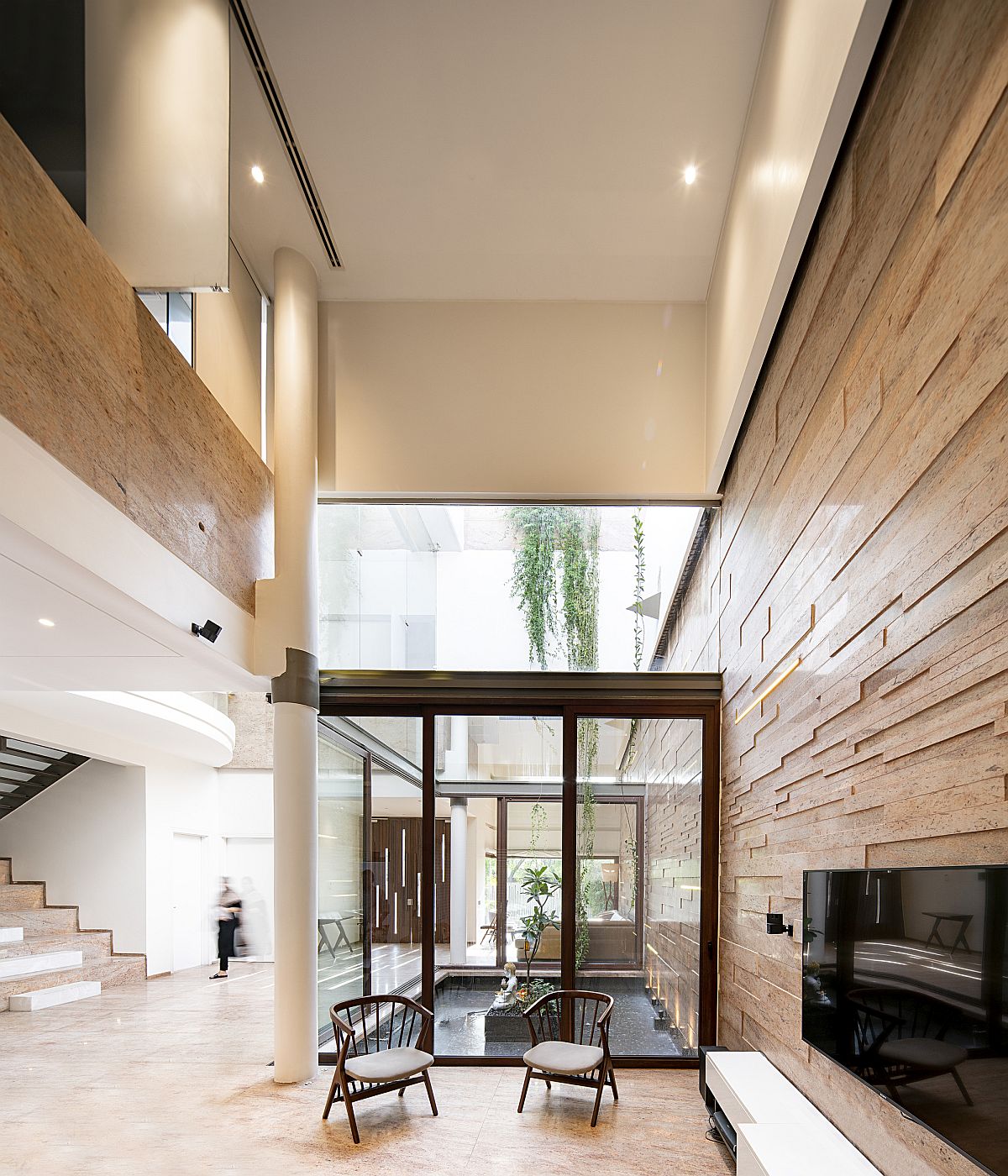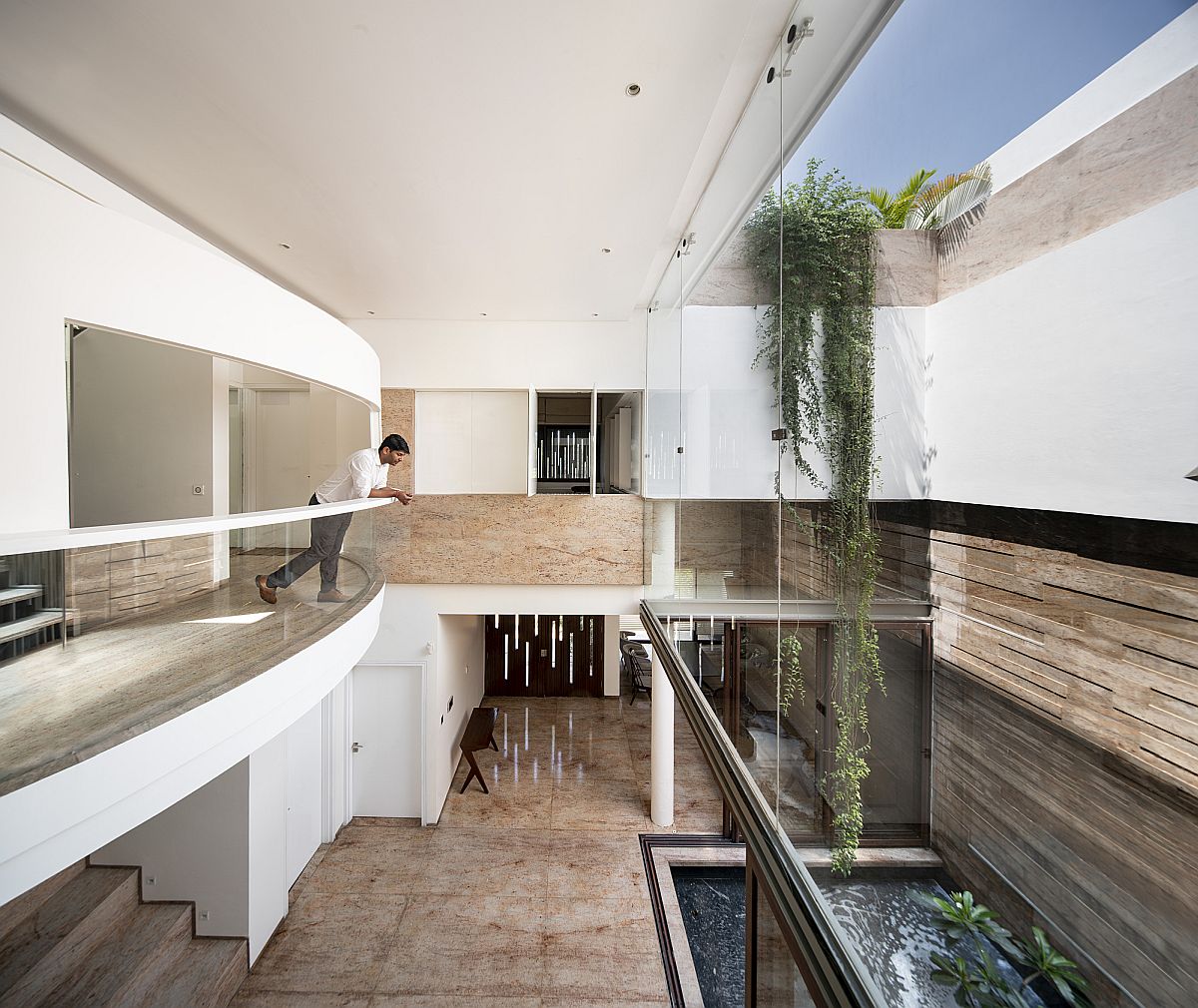 Special architectural features of the home do not end here with a custom, perforated metal sheet shaping the front façade of the home. The metallic cover allows filtered light inside the home while keeping out noise and improving privacy while passive heating and cooling techniques, an indoor water feature and central atrium combine to cut back the home's dependence on conventional energy and make it a relaxing green hub.
Terrace gardens, a flexible paring area with movable roof design that can accommodate 4 cars with ease and smart, responsive interior complete this fabulous Indian home. [Photography: Javier Callejas]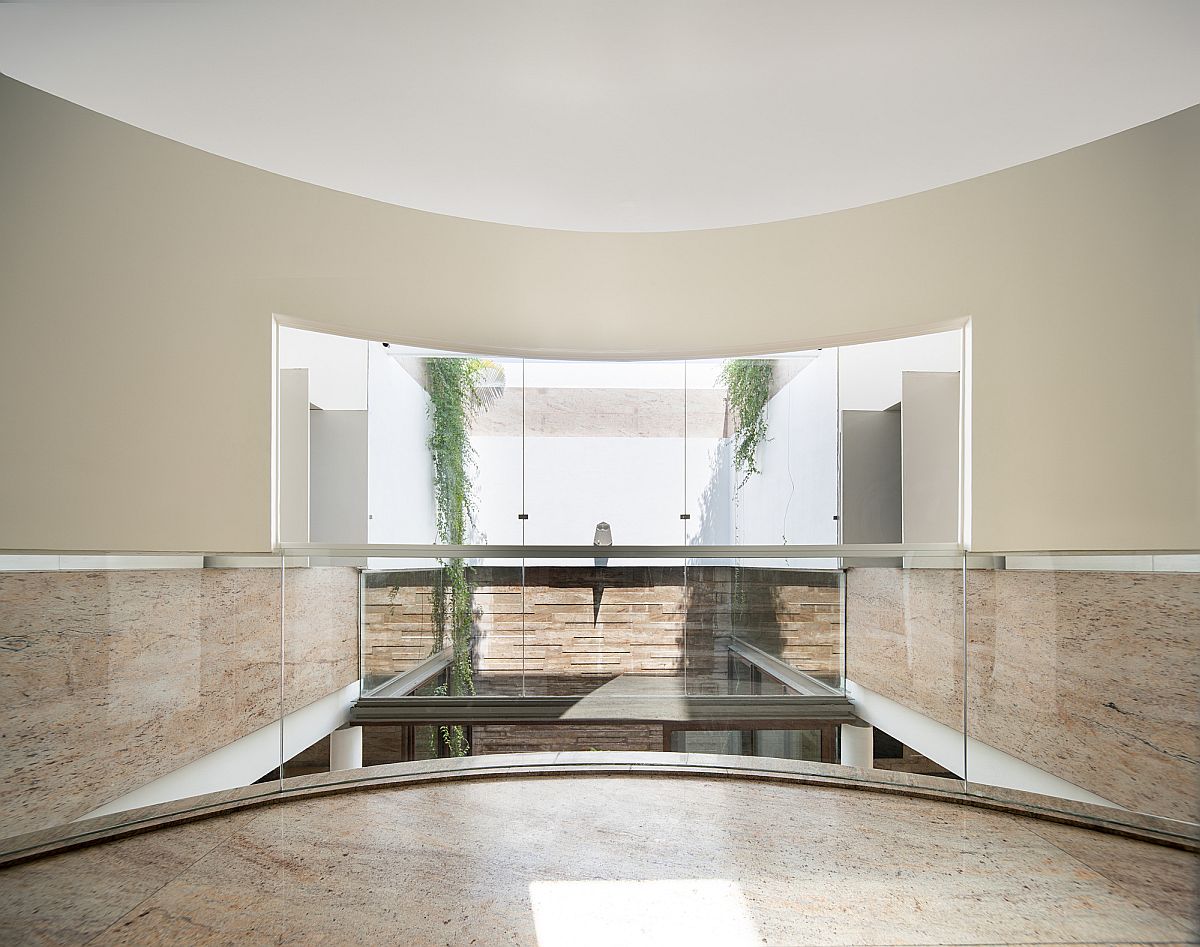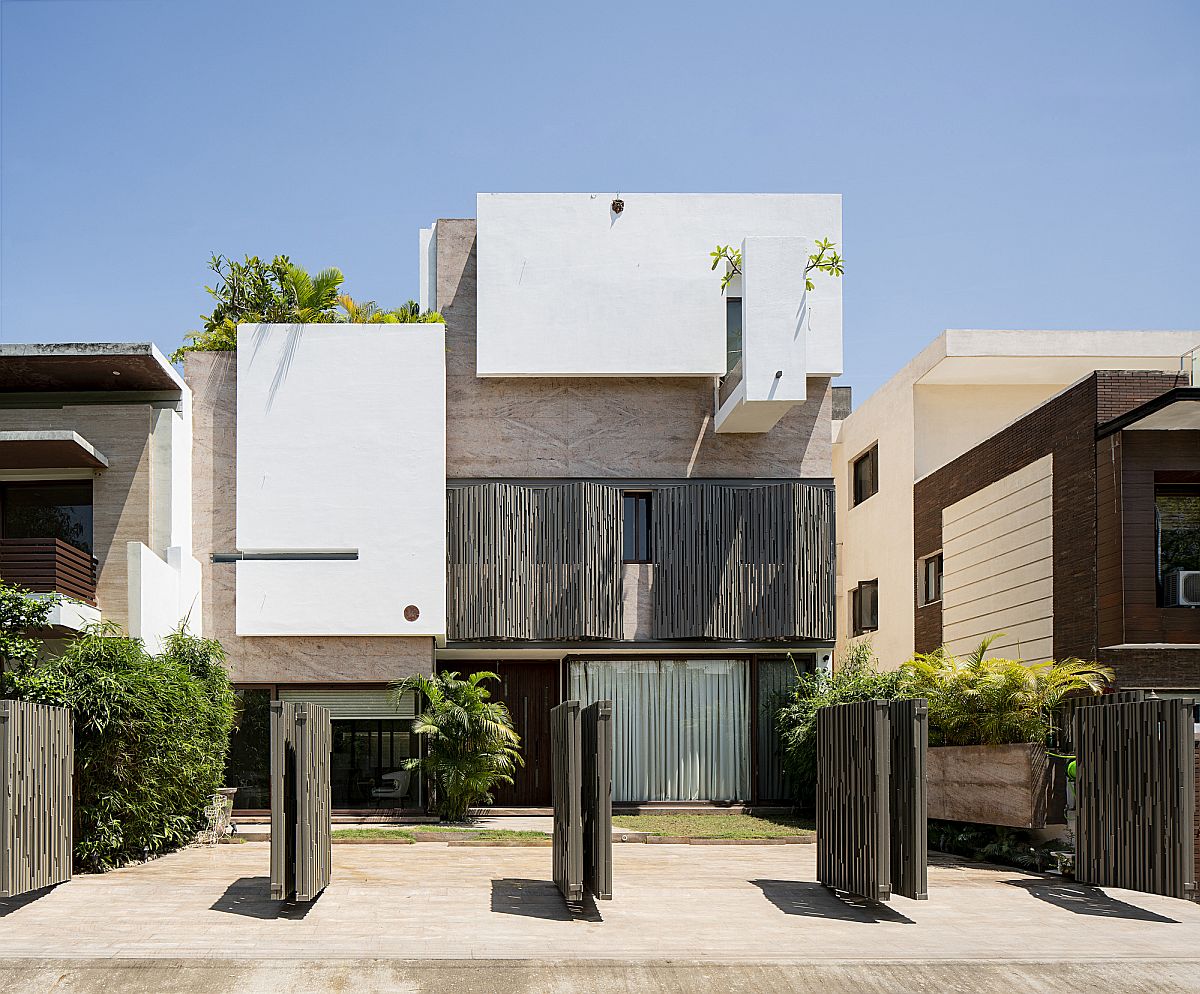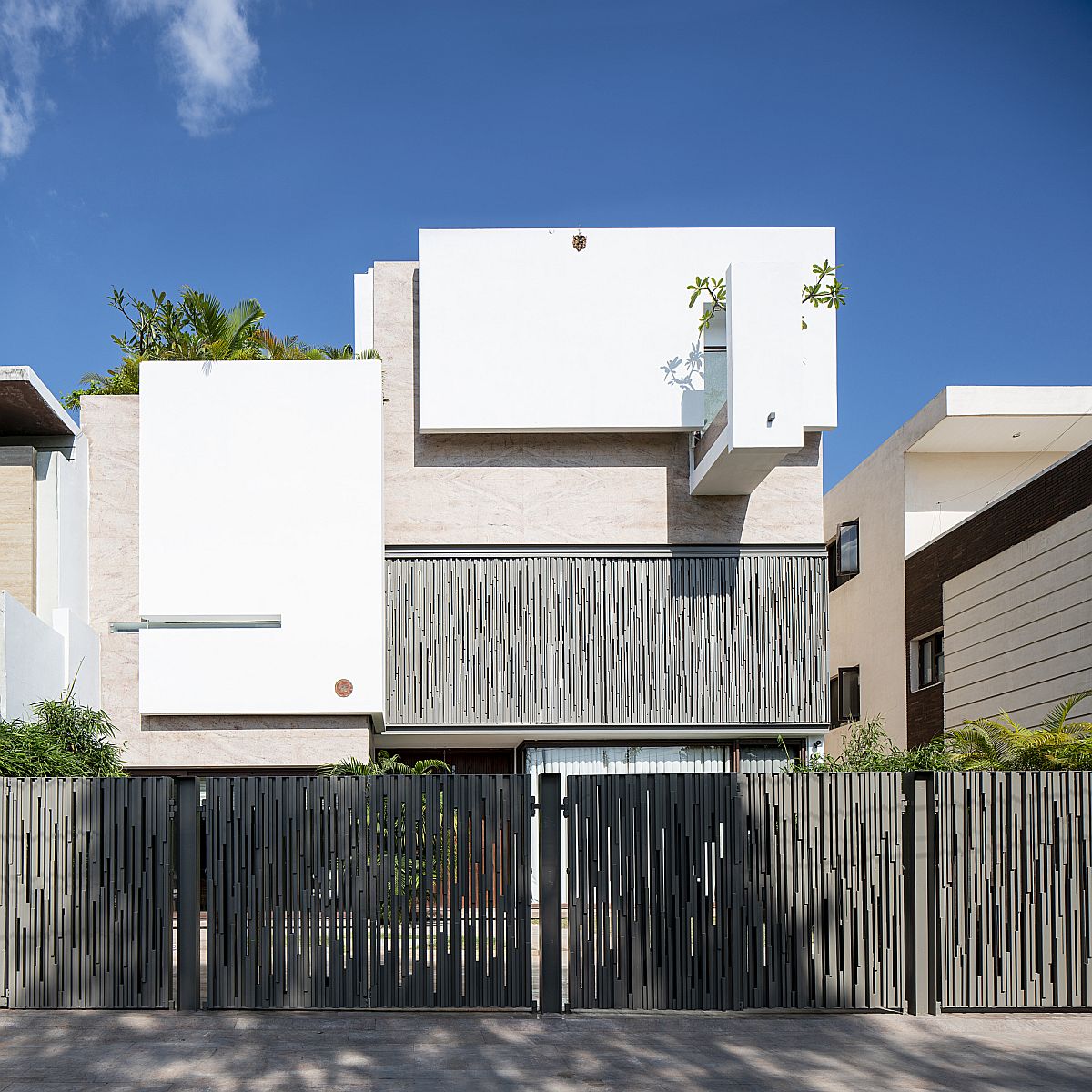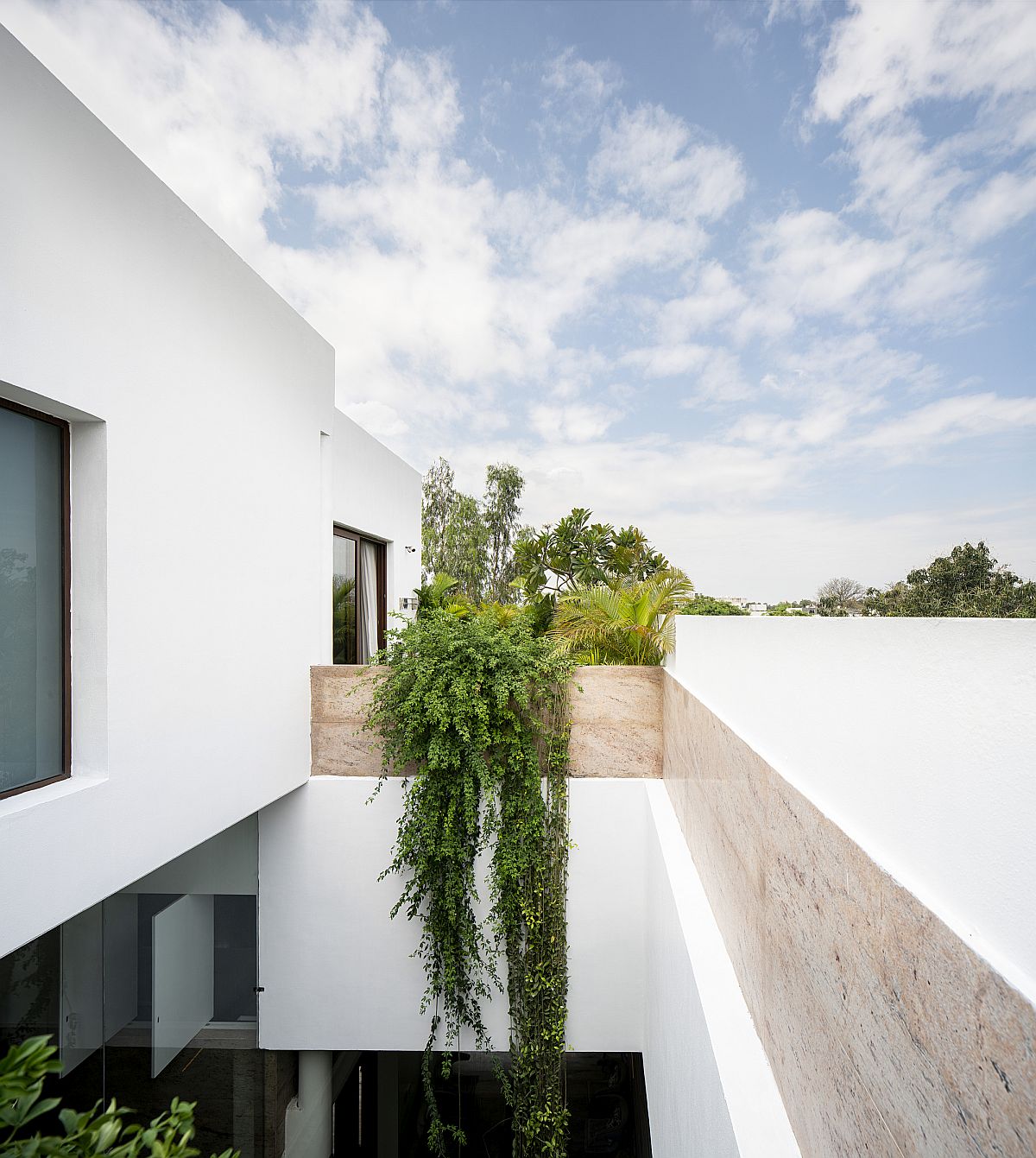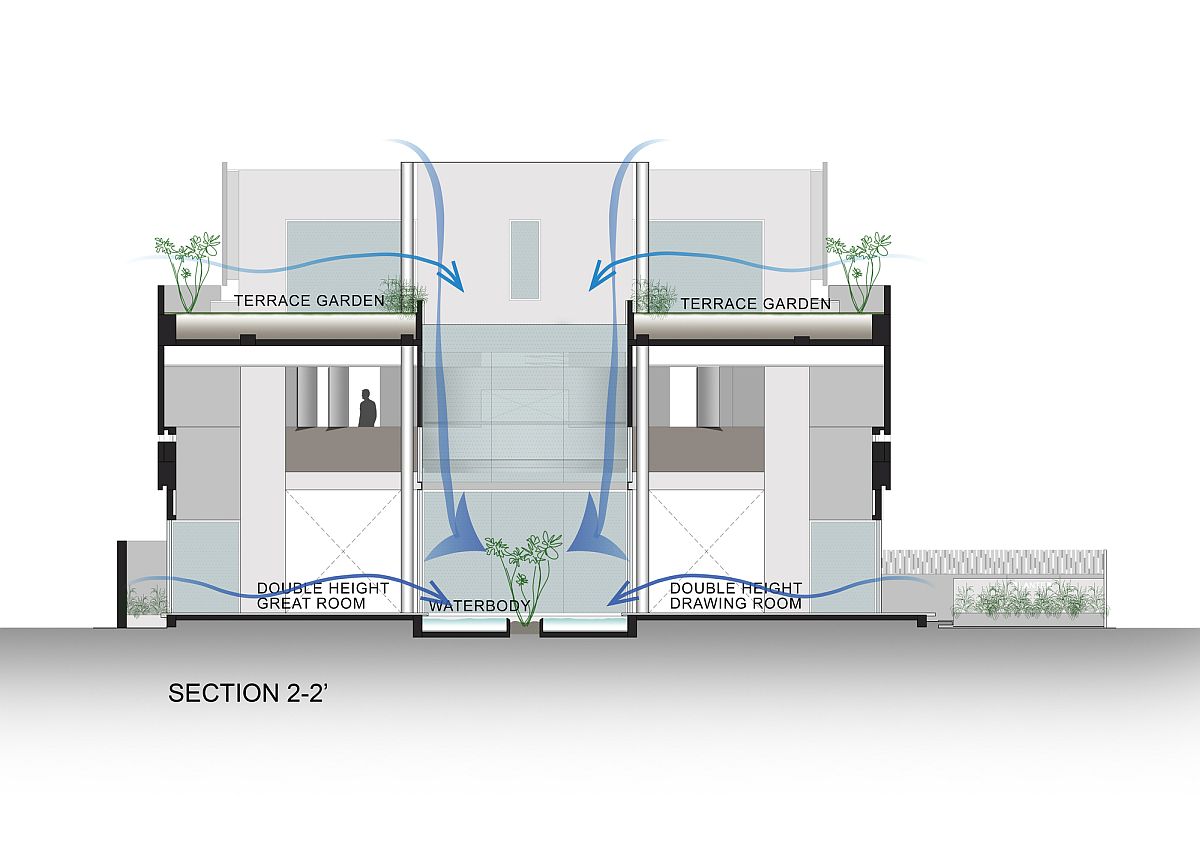 You're reading Adaptable Multi-Level Home with Eco-Friendly Design Houses Large Family of 9, originally posted on Decoist. If you enjoyed this post, be sure to follow Decoist on Twitter, Facebook and Pinterest.