09 Dec

Budget Home for Elderly Couple Combines Passive Heating with Smart Design




It is often the simplest of designs that work the best and provide smart solutions for complex building constraints. Designed to replace the old modular home of a couple who have been living on the same lot for over 40 years, the Hotchkiss Residence by Scott Edwards Architecture takes a similar approach placing ergonomics above flowery form. The home was built on a budget of just 550K and this turned to focus towards the overall structural wellness and longevity of the home rather than unnecessary features and luxurious excess. With its location that promises brilliant views of Columbia River and Mt. Hood in the distance, a sensible indoor-outdoor interplay was an absolute must.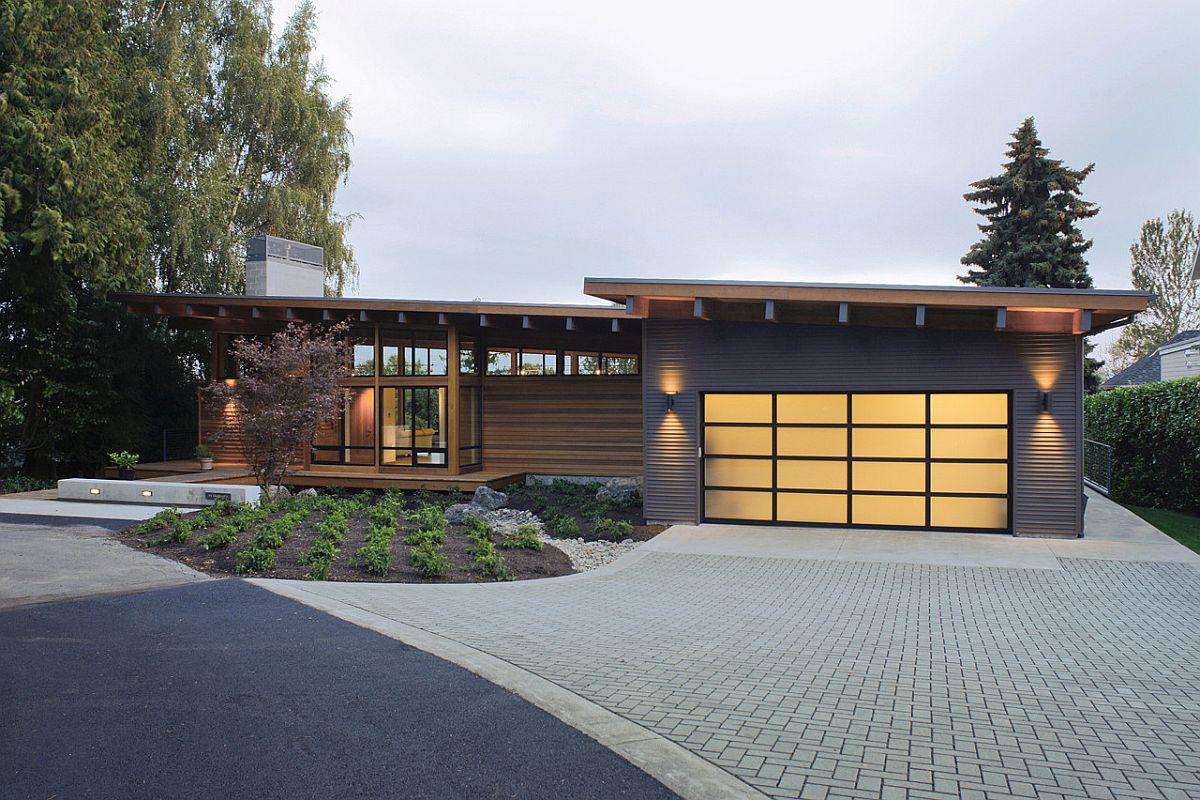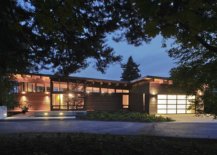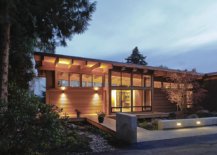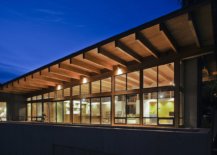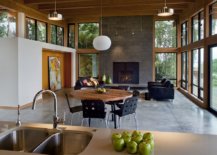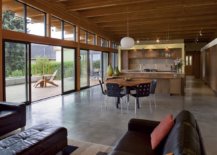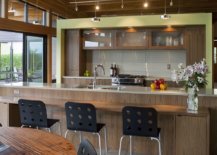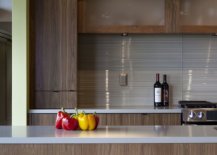 The house sits in an area that receives rain almost all year long and hence the slating roof was an essential feature that ensured in smart rainwater management. Passive heating techniques and the overall orientation of the home bring sunlight into every room in winter months, even while maximizing privacy. Large overhangs create perfect outdoor decks and hangouts where friends and family can gather every evening with wooden beams, glass walls and concrete finishes ushering in a brilliant world of textural contrast. [Photography: Peter Eckert]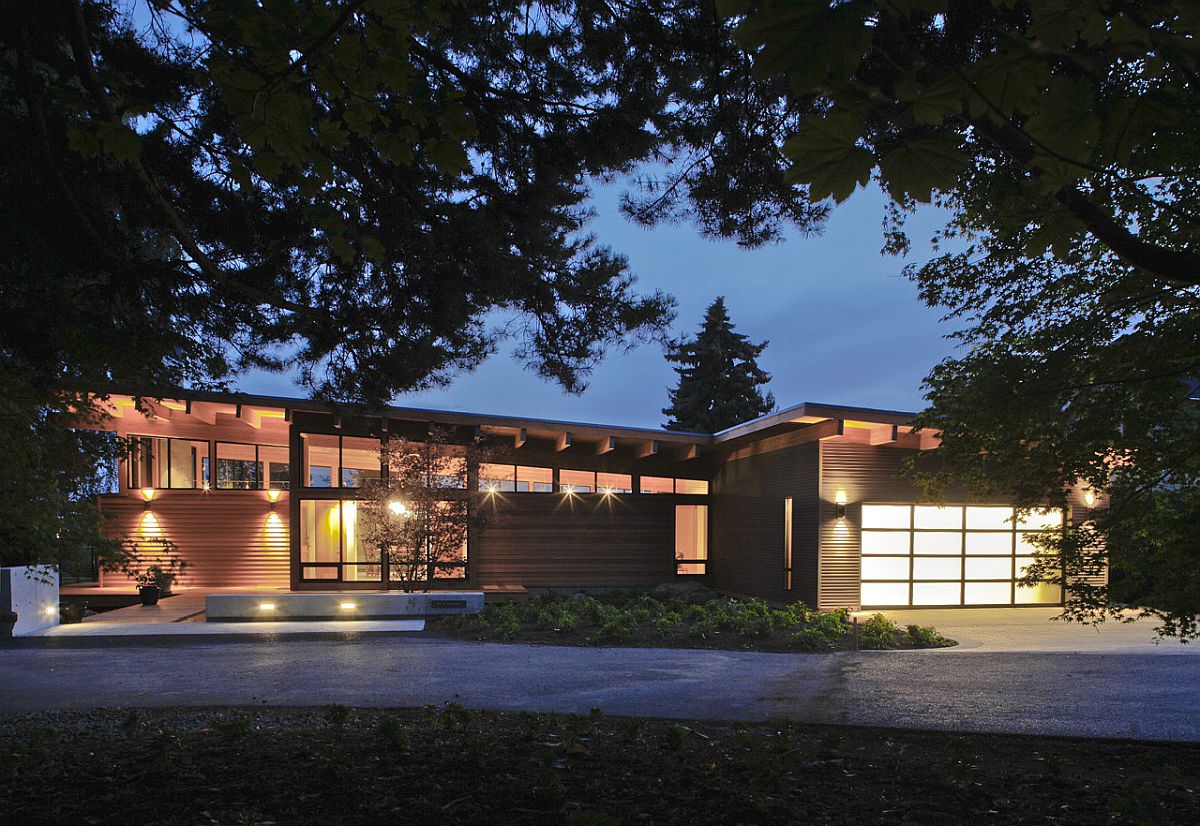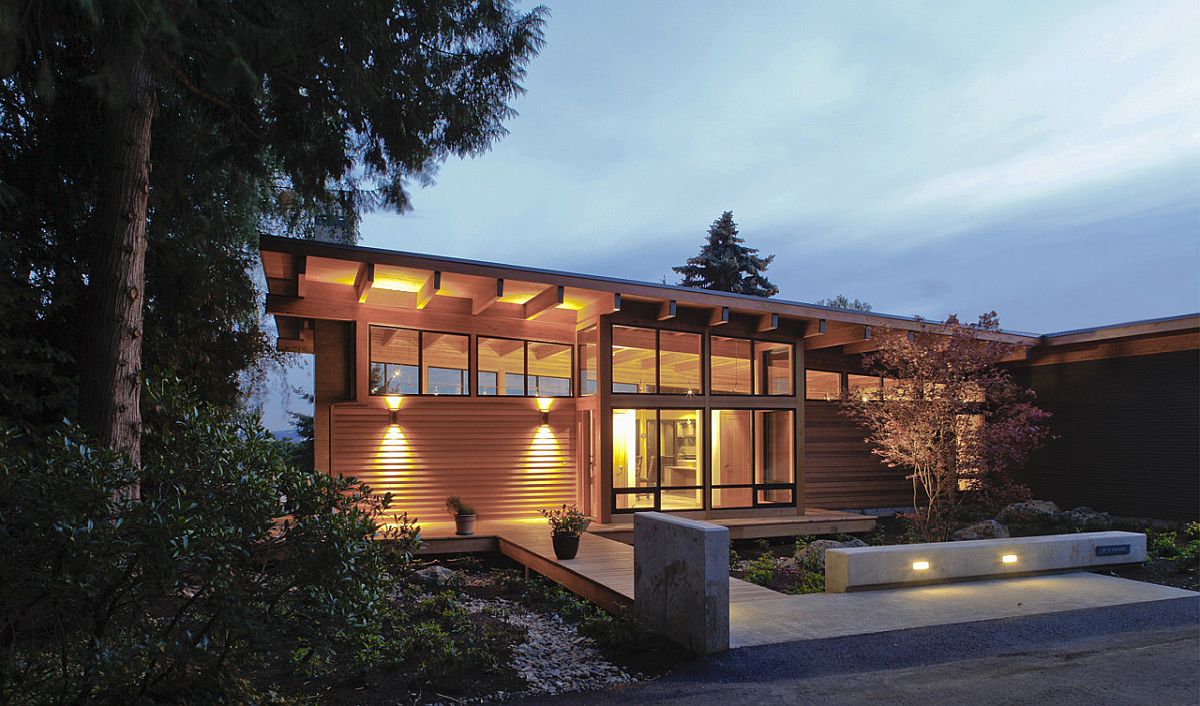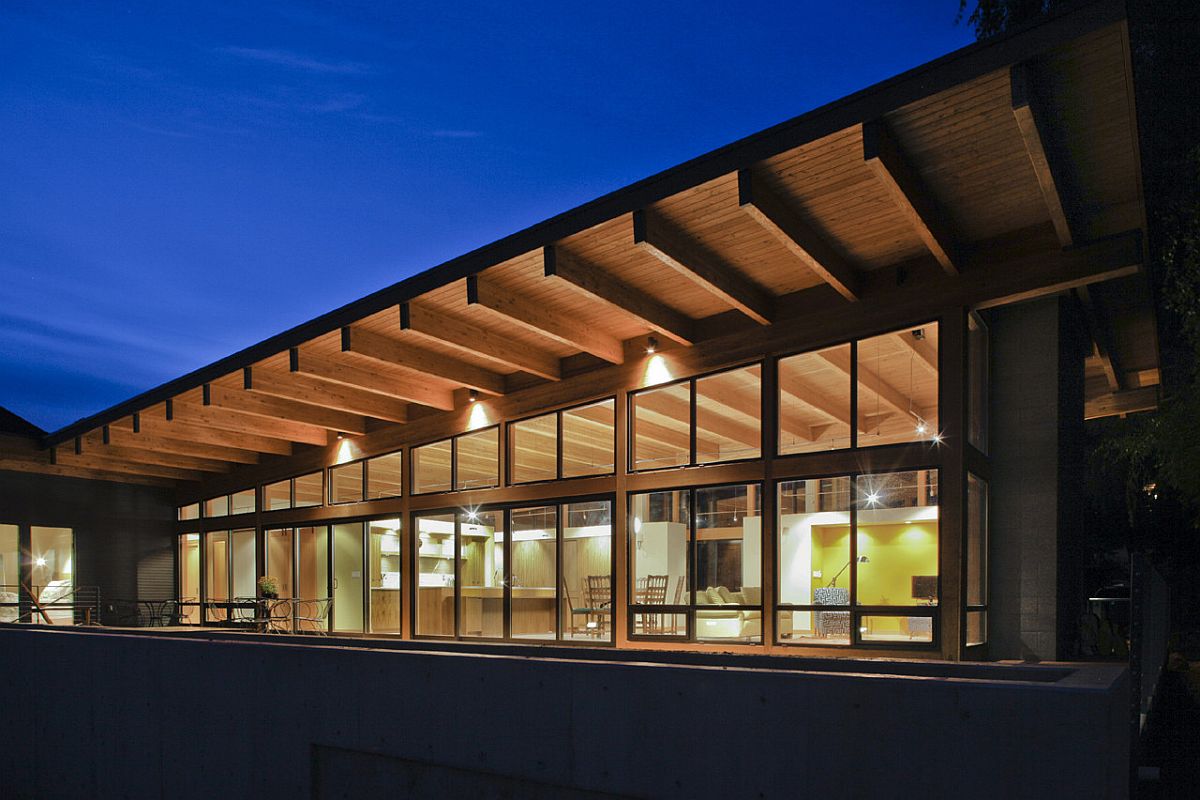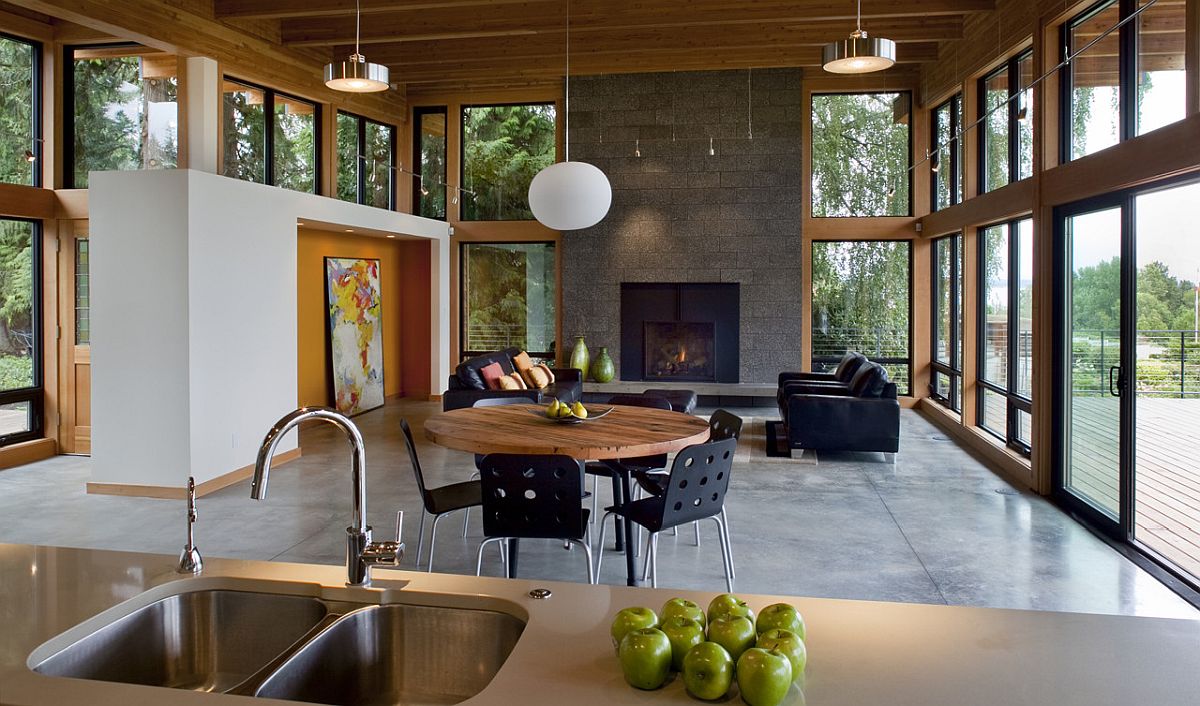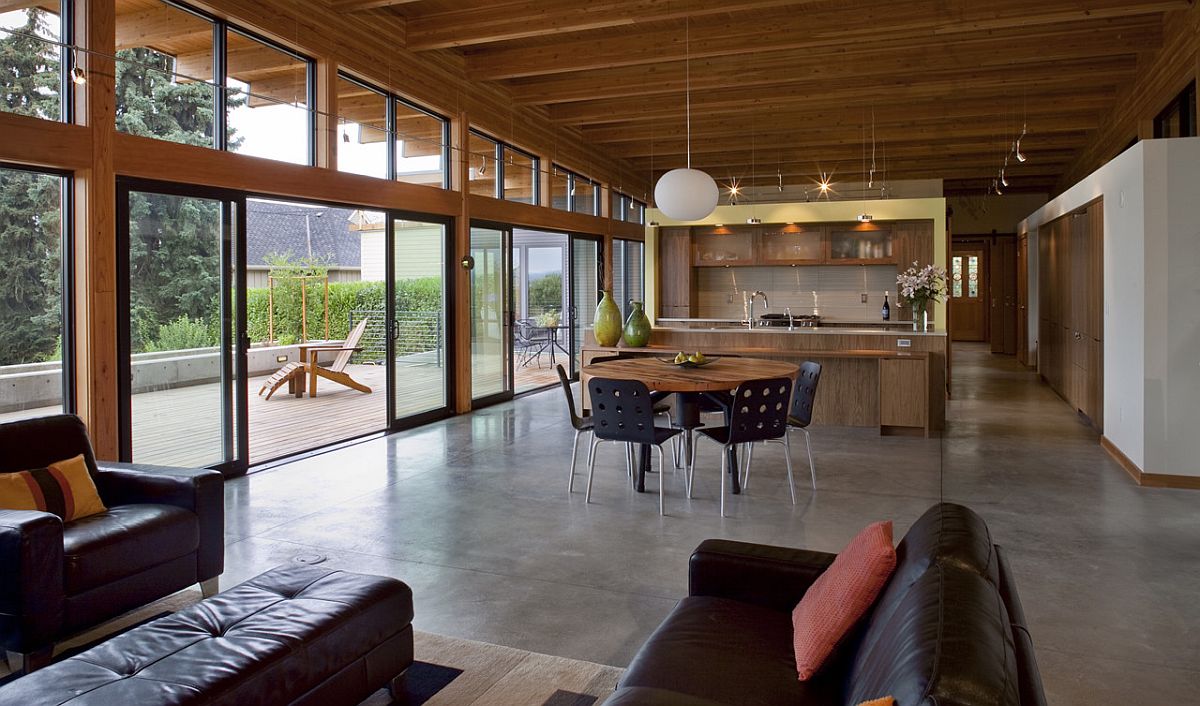 The single slope roof originates over the bedroom and rises to its zenith above the living room. The roof also cantilevers over the southern facing deck and is built to respond to the quick changing Northwest weather. The home linked by bridges to the owners' daughters and sons homes, which sit adjacent, completes the family compound.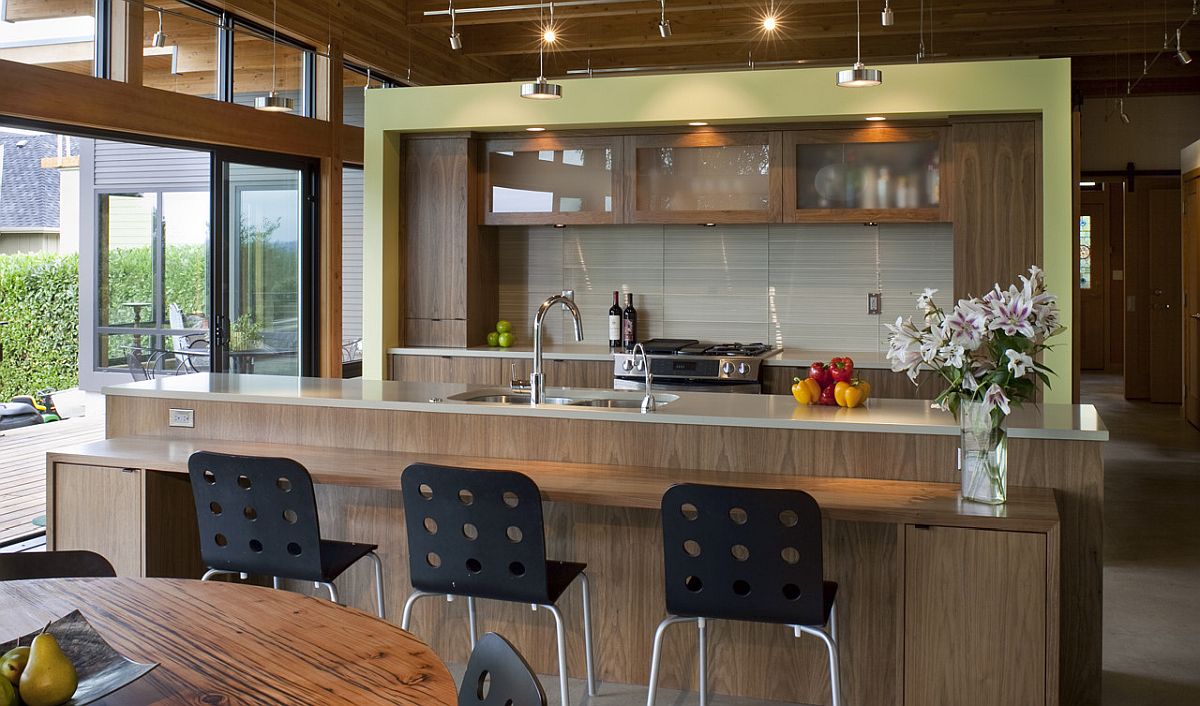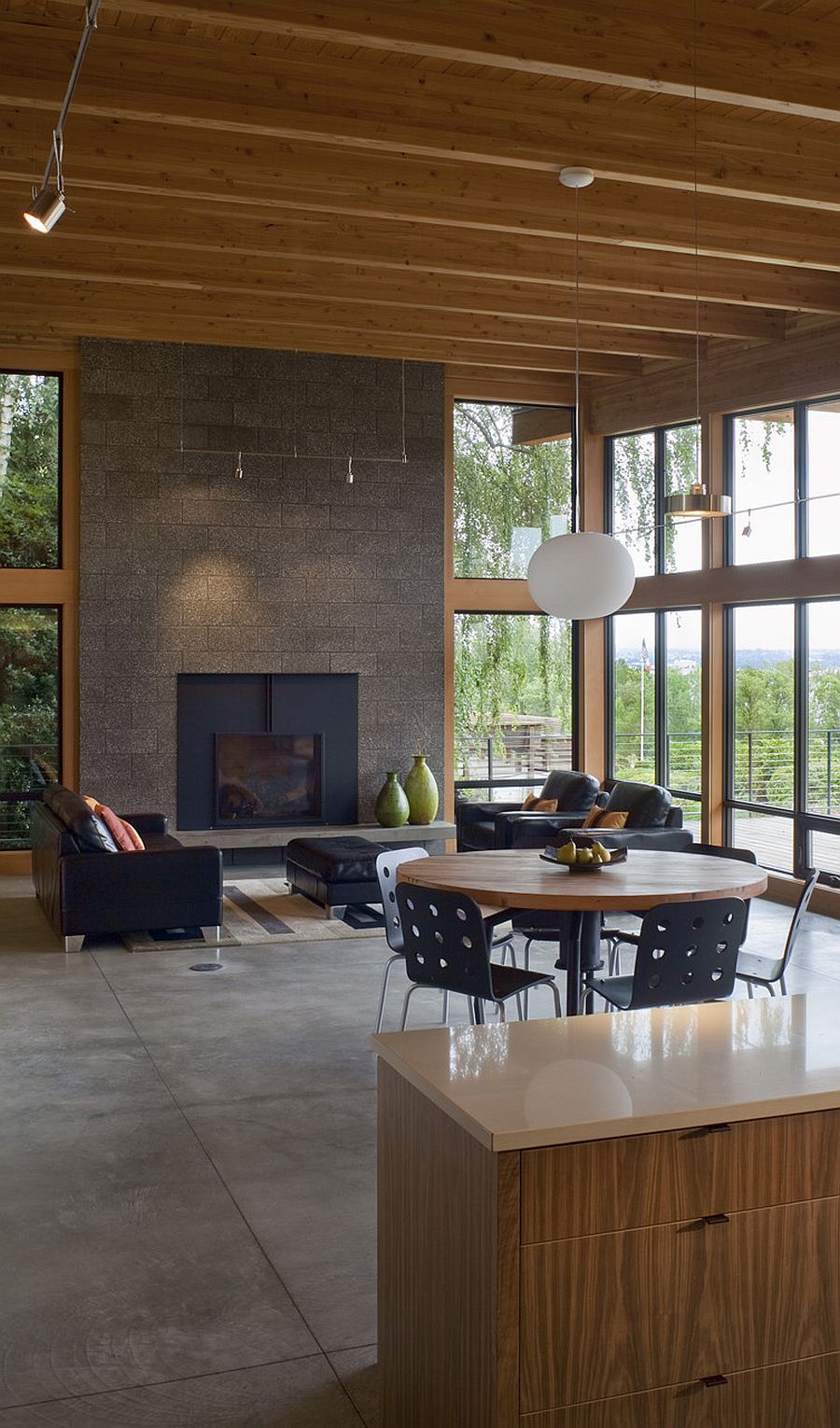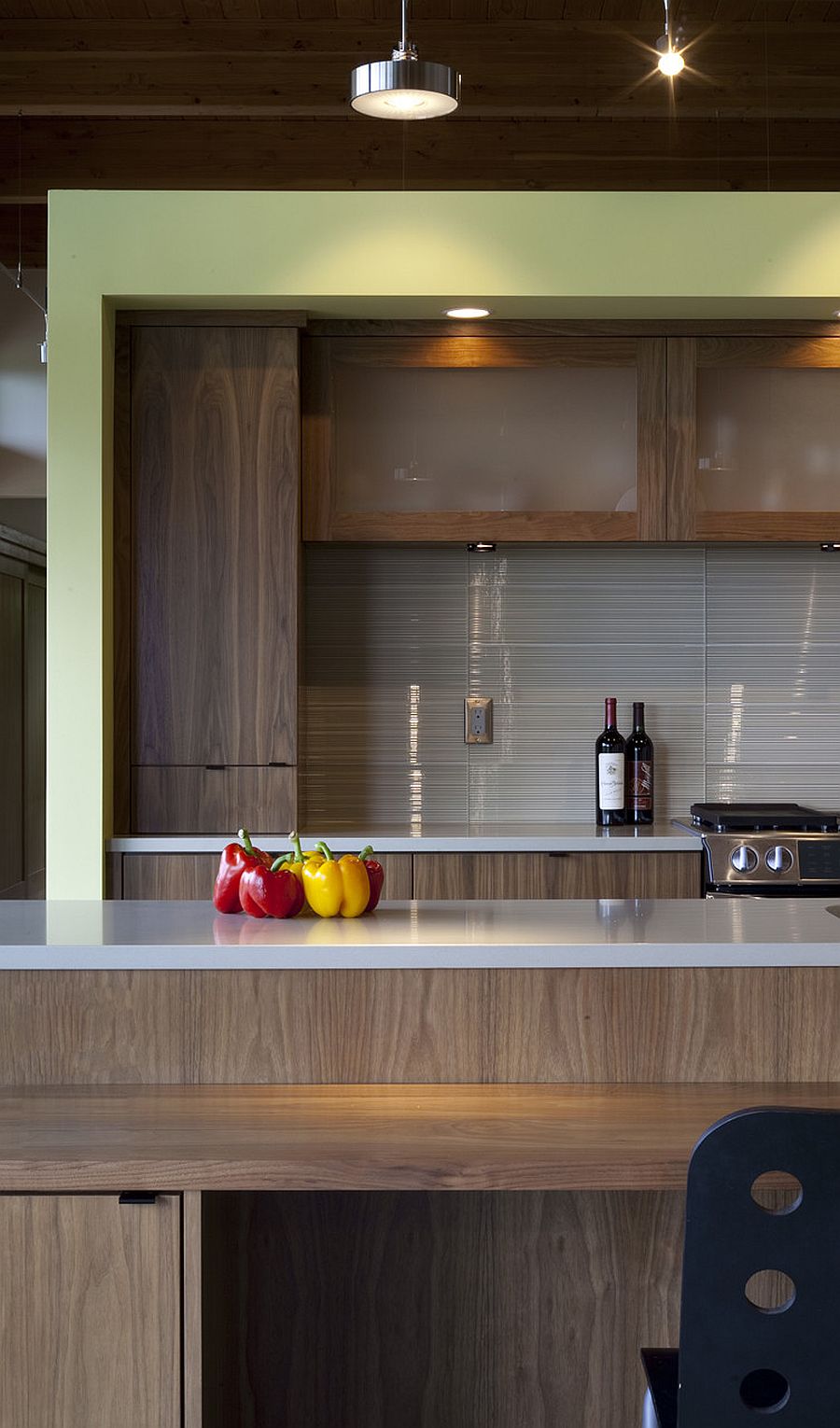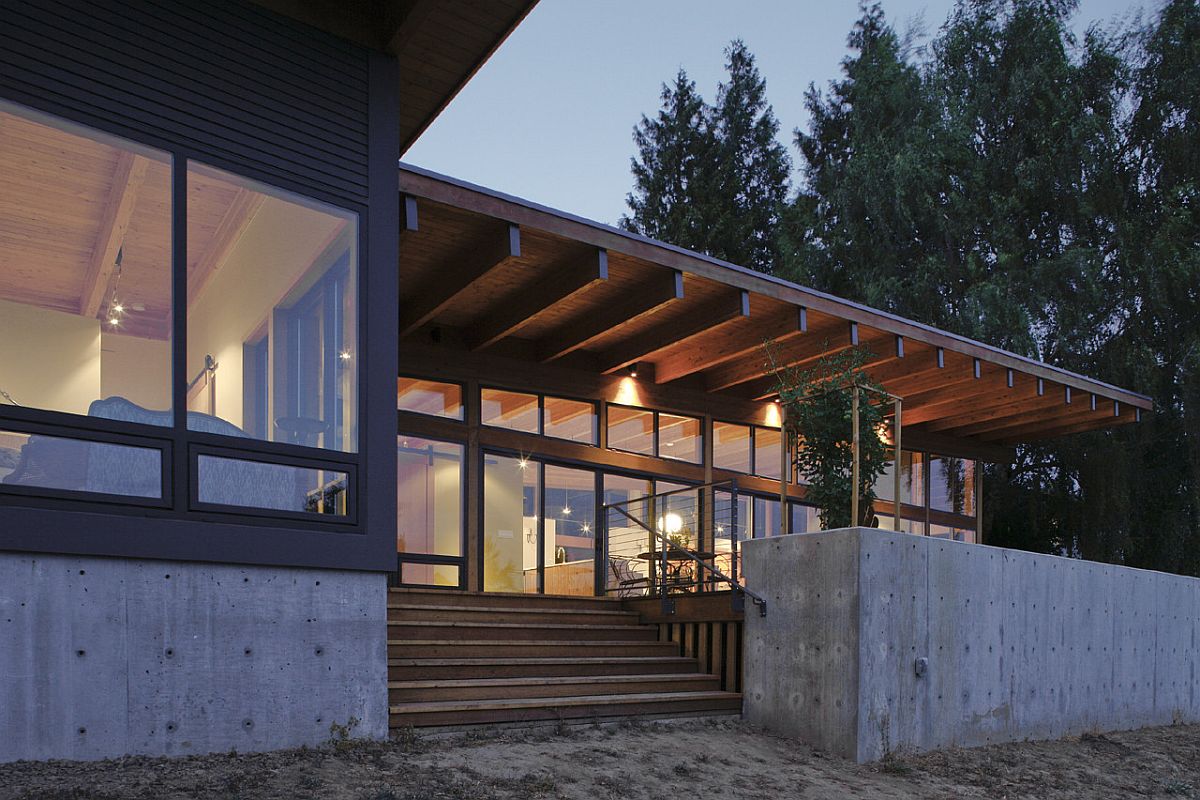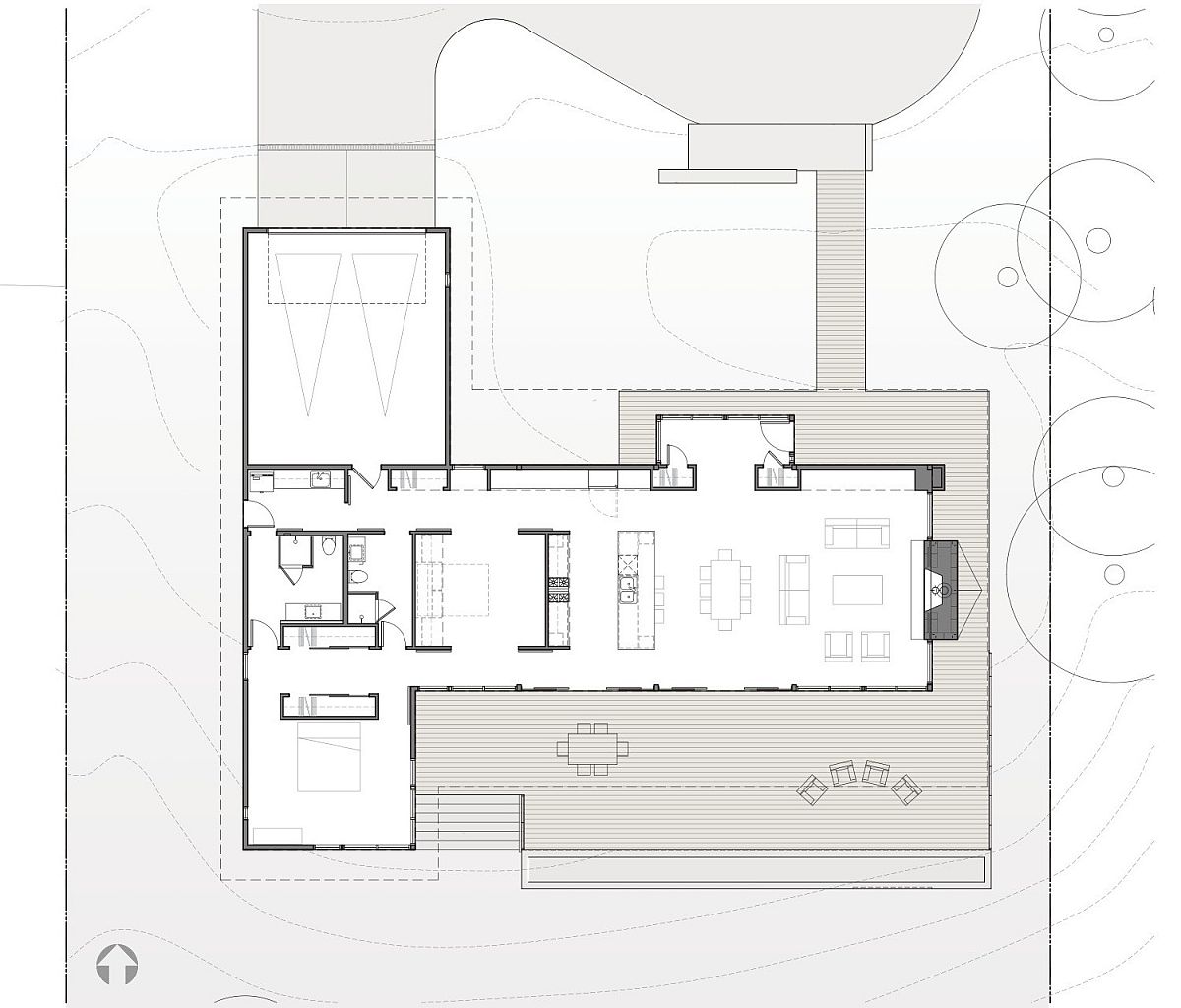 You're reading Budget Home for Elderly Couple Combines Passive Heating with Smart Design, originally posted on Decoist. If you enjoyed this post, be sure to follow Decoist on Twitter, Facebook and Pinterest.